Pensacola Beach is a beach in Florida while also has beaches from part of Gulf Islands National Seashore and Opal Beach. This place has shops, eateries, art galleries, and many places that a history buff would love. If you want to see beautiful beaches with white sand and also experience great outdoor activities, then Pensacola Beach is the one for you. It's one of the greatest beaches in America!
About
This beach, of course, has stunning views, but knowing more about how to take part in all sorts of fun activities here, keep on reading.
For Spring Break
This is a beach with a very casual atmosphere that families love to come and enjoy breathtaking views of. It is a perfect destination for spring break as well. There is a wide range of water sports to play on their pristine beaches, but you have to make sure to keep the beach clean as well. Anyways, yes, this is an ideal place for families to come in spring break and enjoy the amazing beaches, art museums, amusement parks, and another wide array of activities.
Average Temperature
The summer lasts very long in Pensacola, and temperatures can get very high. The inter is short and windy here. Basically, the temperature varies from 45°F to 89°F here and can sometimes go above 90°F as well! Make sure to pack your bags by keeping this in mind, as the white sandy beaches can get very hot. The best time to visit this Gulf Island is from early April to mid-May or from late September to early November. Needless to say, visiting Pensacola Bay in spring is ideal for you and your family to have fun.
Where to stay in Pensacola Beach, Florida
You can stay at hotels, bed and breakfasts, or lavish resorts, depending on your mood and how you want to enjoy Pensacola Bay. There are many popular neighborhoods to stay in.
Popular Neighborhoods
Pensacola Beach can be enjoyed only if you know where to stay. If you are here for beaches, then staying close to the water park is essential in this fun city. These neighborhoods are good for visiting as well as staying in.
Tiger Point: This beautiful neighborhood has a white sand beach very close by, so you can look at and visit the picturesque beaches anytime that you want. This neighborhood also has a golf course.
Gulf Breeze: If you want to live close to Gulf Islands National Seashore and other amazing places like the zoo, you should come here. Ideal for families to vacation at.
East Hill: This is a neighborhood that has Bayview park very close by. You can visit Bayview park and other similar places with a rich history.
Camping Options
If you want to partake in fun activities while experiencing the Gulf coast without a hotel or closed walls, you will consider camping. However, knowing where these camping sites are, you can enjoy self-guided tours or Emerald coast tours.
Big Lagoon State Park: This is located near Perdido Key and is a perfect campground for birds seeing as it attracts many exotic birds. The place has perfect picnic spots as well.
Adventures Unlimited Outdoor Center: If you want family-friendly fun, then this campground offers that along with boat tours. This is a fun campground that explores the fun city as well. You can play with a lot of hands-on activities here,
Blackwater River State Park: This campsite has hot shower water, TV, bathroom, swimming pool, and much more for your accommodations. Moreover, you can even take your pet here.
Popular Places to Dine
Since this is a tourist destination, it has a lot of great places to eat as well! Places where you can enjoy the water fountains and ball games like baseball games while enjoying the rich food. Here is a variety of types of places to eat that you can find on the Gulf Island.
Downtown with the best food
Beach dining
Dining with a view
Seafood to satisfy your cravings
Brunch places
Bars to grab any drink of your choice
You can play arcade games here and enjoy barrier islands while eating food you will never forget. You can also find a great variety of food items at Historic Pensacola Village or while exploring the Pensacola Museum of Art in this fun city.
Attractions and Things to Do
1. The Beaches
Of course, if you come to Pensacola Beach, you have to explore the beaches here! You can visit Perdido Key, Gulf Islands National Seashore, and many more places that can satisfy your beach fantasies. You can also enjoy the fresh produce at the beaches while exploring all the sea creatures.
2. Downtown Pensacola
This is the perfect place to buy gifts and visit historic sights like historic homes in Historic Pensacola Village. There are many shows in this area too so you can enjoy them while visiting Pensacola Museum of Art. These historical museums are a dream come true to history buffs.
3. Tour the National Naval Aviation Museum
If you are at Pensacola Beach, then you have to visit National Naval Aviation Museum. This is a museum that focuses on military history and has a military fort for you to visit. This is a great place to learn more about the history while having fun with the whole family as it has children's area as well.
4. Enjoy the Nightlife at Seville Quarter
If you want a place to get great pictures, visit this entertainment club with 7 rooms with a distinct theme. One of these rooms is also a bar! There are a lot of food items to enjoy and take great pictures here. Needless to say, everyone who comes here has a great time.
5. Shop Until You Drop on Palafox Street
Palafox Street is a great place to shop for clothes and other accessories and eat great food. This street is influenced by American, Spanish, and British history! Palafox Street has Palafox Market, which draws up to 50,000 people per day due to having historic architecture and whatnot.
6. Take in a Minor League Baseball Game
You can visit the baseball games if you know when they play! Moreover, if you support Pensacola Blue Wahoos, you can find a lot of merchandise and maybe even meet them. A baseball fan will have plenty of things to do in Pensacola beach.
7. Offshore Fishing Adventure
If there is a beach, there is a fishing adventure for you to take part in. You can visit the Pensacola Beach Pier and fish to your heart's desire. There are many different types and species of fish that you can catch, as the water in this area is filled with great wildlife. Make sure to have a fishing license with you when you visit Pensacola beach.
8. Pensacola Historic District
Pensacola Historic District has Maritime Museum that you can visit. As the name suggests, this place has many historical sites like Pensacola Lighthouse & Maritime Museum, historic forts, and much more. The Historic Pensacola Village and Pensacola Museum of Art are also located here.
9. Pontoon Rental in Navarre Beach
If you want to explore the sea but in a unique way, Pontoon rentals are also available. You can rent these boats for 2 hours or a whole day for 8 hours, and explore all the places on the water. This is not that expensive either.
10. Private Dolphin Cruise and Sightseeing Tour
These are a little more expensive than other activities that you can partake at the beach, but it is still worth it. You can watch the sunset while gazing at the dolphins and eating great food on this tour of the Gulf Coast. Make sure to take your camera because you might not experience this anywhere else.
11. Gulfarium Marine Adventure Park Admission Tickets
This is a marine park that started in 1955! So pretty old. It has many beautiful sea creatures and shows dolphins, sharks, and even rays. A perfect place to visit with kids as it is educational as well as fun. You can watch amazing exhibits and have daily animal chats as well, so you are never bored when you visit this marine park.
12. Pensacola Beach Jet Ski Rental
You can rent a jet ski and explore the water. These can be rented for half an hour to the full day, depending on how much you can endure! The wait for jet skies after renting is not that long either, and it is worth it. The rentals follow all safety guidelines, so you are always safe when riding on a jet ski as fast as you can.
13. Urban Swinery
If you come to Pensacola Bay, you have to visit this restaurant. This place has all kinds of food that you could ever want and 100 different wine flavors, and many different liquor options, some that you might not even have heard of. The food here is exceptional; you can even read the reviews.
14. 5 Flags Speedway
A car racing track that also offers training! Of course, if you are on vacation, you don't want to train here, but it is a great place to visit and see the cars racing. Moreover, if you go in the season, you might even catch an actual car racing competition. This is a cheap and adrenaline-filled adventure for car lovers
15. Sam's Fun City
This is an amusement park right next to a water park. You can play arcade games, laser tags, and even go-karts here. There are over 20 different rides here that can satisfy an adult or children of any age. This is an amusement park which is open 7 days a week, so you can visit any day that you want to.
16. Big Lagoon State Park
If you want to enjoy camping with a view. You can swim, boat, and even fish in this state park. Anyone can go on a walk or hike and discover many unique wildlife and plants here. A relaxing atmosphere that is perfect when you don't want an adrenaline rush and only a peaceful gateway from the city life.
17. Pensacola Lighthouse and Museum
If you want one of the greatest views in Pensacola Beach, then you have to climb the Pensacola lighthouse. This is a once-in-a-lifetime opportunity that everyone needs to take. This historical place was build in 1859 and has many activities inside it as well. You can look at exhibits in the museum and explore the history behind them.
18. Great Florida Birding Trail
This trail goes all over Florida and protects all the wildlife. Perfect for bird watching and learning more about the birds that you watch from a tour guide. It also has other archaeological and paleontological treasures that you can find on trial.
19. Condor Sailing Adventures
Another sea adventure on a boat will be one of the most memorable parts of your trip. Condor is so much better than a boat, and you even get your own captain for two hours of fun. The condor only takes 6 people at a time so that they can experience crowd-free fun. IT is a relaxing and fun activity with your family and friends.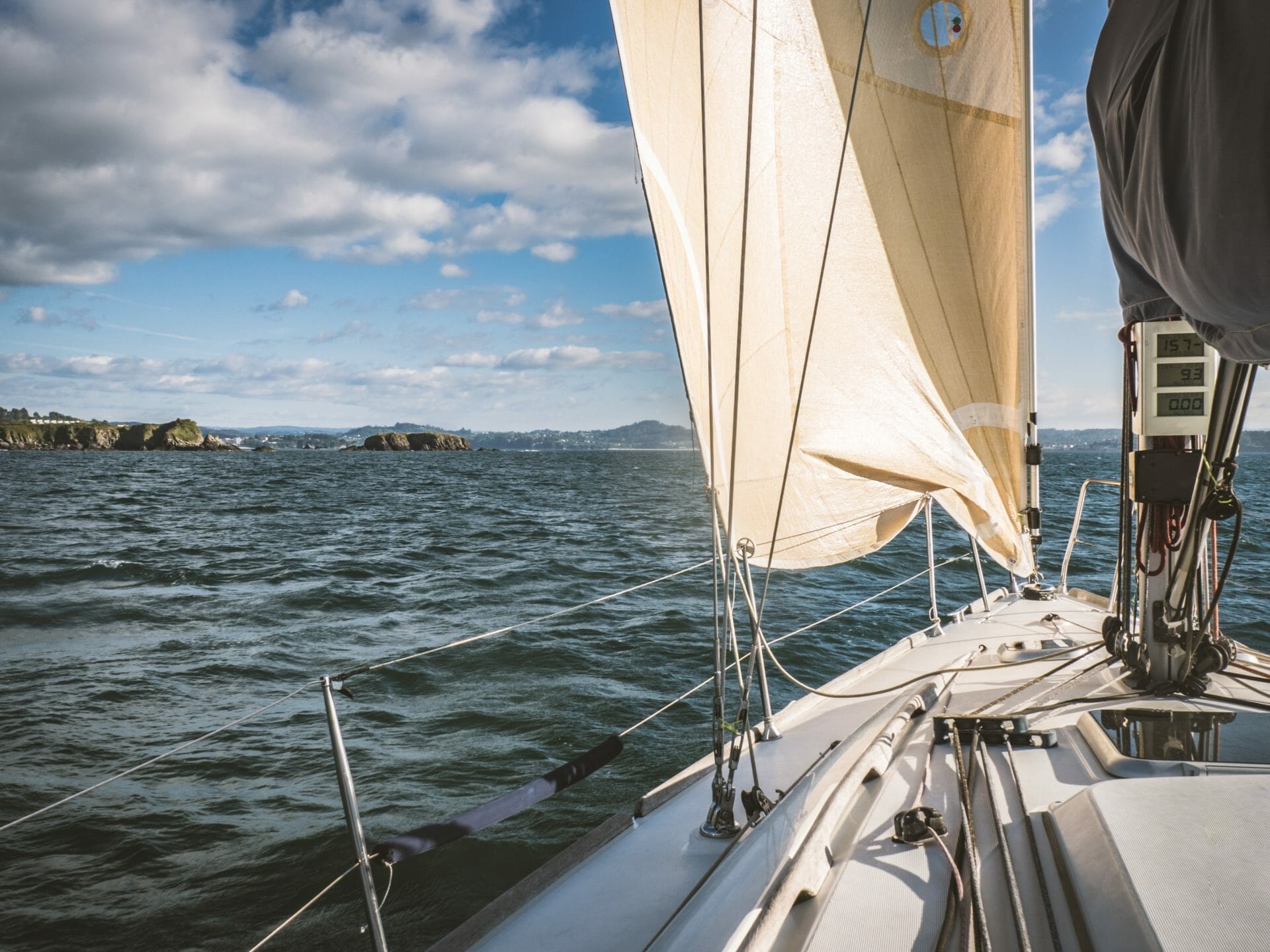 In conclusion, if you visit Pensacola bay, make sure to visit sites like Fort Barrancas and Naval Air Station Pensacola to have the trip of your lifetime. Perdido Key is an awesome place to explore as well. Have fun with friends and family after a stressful year in this beautiful area.

Hi, I'm Ryan Nelson! I live in the Hamptons, out on Long Island, near Ponquogue Beach. The beach is a place where I can find peace and serenity. It's a place where I can sit and clear my head. The waves crashing on the shore somehow helps me to relax, while also reminding me that I am far from the stressors of daily life.