If you have ever gone on a beach vacation, you know how frustrating it is to forget to bring some of the beach bag essentials. Buying things from there can cost more as it usually is above a reasonable price.
So here is a list of essentials that you need for a beach trip written in this article. If you have a comprehensive list of things to take to your beach vacation, it will make it easier to have fun and relax.
Organizing your beach gear
Organizing things for your beach day, especially when going to the beach with kids, can be hard and complicated. So, these organizational tips will not only make your beach holiday smoother but also make the road trip much more fun.
Firstly, make sure to have a waterproof beach tote bag for your sand toys as well as water toys. This will ensure that the beach toys don't dirty the other stuff you have taken.
Make sure also to have a backpack where you can stuff all your small personal items like cell phones, water bottles, portable phone chargers, lip balm, and sun protection cream.
Store all your favorite beach essentials in one place, the items that you know you will need so that they are easy to find.
Lastly, after you come home, make sure to return all the objects to their rightful places. If you become lazy and don't do it, you are bound to lose an item or two!
Packing List Essentials
The absolute essentials
Nice to haves
How to carry it all?
After you have made the ultimate beach packing list, carrying it all is another difficulty that you may face. So what is the best way to carry all your stuff?
You absolutely need a water-resistant or waterproof, zippered tote bag that is big in size as well. This bag will be able to hold all your wet stuff without making everything a mess. As mentioned earlier in the article, you also need a backpack for holding small and forgettable things like beach accessories.
Another thing that you can use is a collapsible folding wagon to lighten your load. You just transfer everything into the wagon and wheel it to the destination.
This wagon is totally worth it! As not only does it make taking things to the beach destination easier, but it also makes packing up easier too as all you need is to throw stuff in this wagon to wheel it back.
Of course, you will need to sort everything out right after you go home, but it will make carrying everything at once part much simpler for you and your family.
The most essential beach items
Some of the beach accessories that you need to take are very important for swimming in the water and also for picnic time. These things should be taken with you at all costs.
Some of the important things that you should never forget to take on the beach with you are listed below:
Snacks
You absolutely need to have beach snacks with you. There is a chance of you not getting the snack that you like or the snacks there being overpriced. Make sure to pack all the goodies you need for your picnic time and to keep your energy up before going to the beach. If you have a baby with you, you need to bring all their snacks with you as well, including milk and other essentials.
Beach towels
For a day trip or a night trip, you will need a beach towel to dry yourself off with. At least, if you are planning on going inside the water. You also will need a beach blanket to sit on. Sometimes, if you have a booked hotel, they will provide you with beach towels, but you need to be sure about it. You can also use a big beach towel for sitting on as it is much heavier, so don't move around by wind easily.
Beach games
You are bound to play beach games on the hot sand when you go to the beach to pass the time, so you need to bring the necessary items for it.
Football: If you want to play football, you will need a ball, but you might also need other things. Playing football on the beach is much more fun because it hurts much less when you fall down on stretches of sand.
Cornhole boards: If you want to play cornhole, you will need a cornhole board to make the game more fun and fair. This is a very easy game that anyone can play as well.
Beach paddles: This game is a mixture of tennis, badminton, and squash. Playing pedal, you will need 2 to 4 beach paddles. The more people join, the more fun this beach game becomes.
Beach cart
If you want to easily carry everything to and from the beach easily, choose the best beach cart is something you'll need to consider. A beach cart is a lot like a trolley, so all you need to do is load all your stuff on it and take it wherever you go. This has holes through which the sand falls through and is also a special place to store all your beach accessories.
Umbrella
If you or anyone needs to get out of the sun, then resting under a shady beach umbrella is great. Especially if you are going to the beach on a sunny day as most people do. Staying in the sun for long periods of time can be pretty exhausting as well as harmful as well.
Water bottles
Playing in the sun for long periods of time will dehydrate you, so you absolutely need water bottles. Make sure to take reusable water bottles so that you can fill them with water again once you run out. The water bottles should also be stored in a cooler as no one likes warm water after playing in the sun.
Flip Flops Or Water Shoes
No one wants to stand or walk in the hot sun without some sort of protection. Moreover, if you don't have flip-flops on going back to the hotel or your car can be an even worse experience. Any other pair of shoes can be soggy and unpleasant as well. Therefore, flip-flops are something you should never forget. On the other hand, water shoes for men and women provide a bit more protection when trodding over sharp sea shells or parking lot detritus.
Beach tent
A beach tent is great for protection from the sun and having somewhere you can relax and be yourself. Unlike a beach umbrella, a beach tent is covered, or you get an added bonus of privacy. In addition to that, you can store stuff in your beach tent as well instead of having them lying around the beach where anyone can step on them.
Camp chair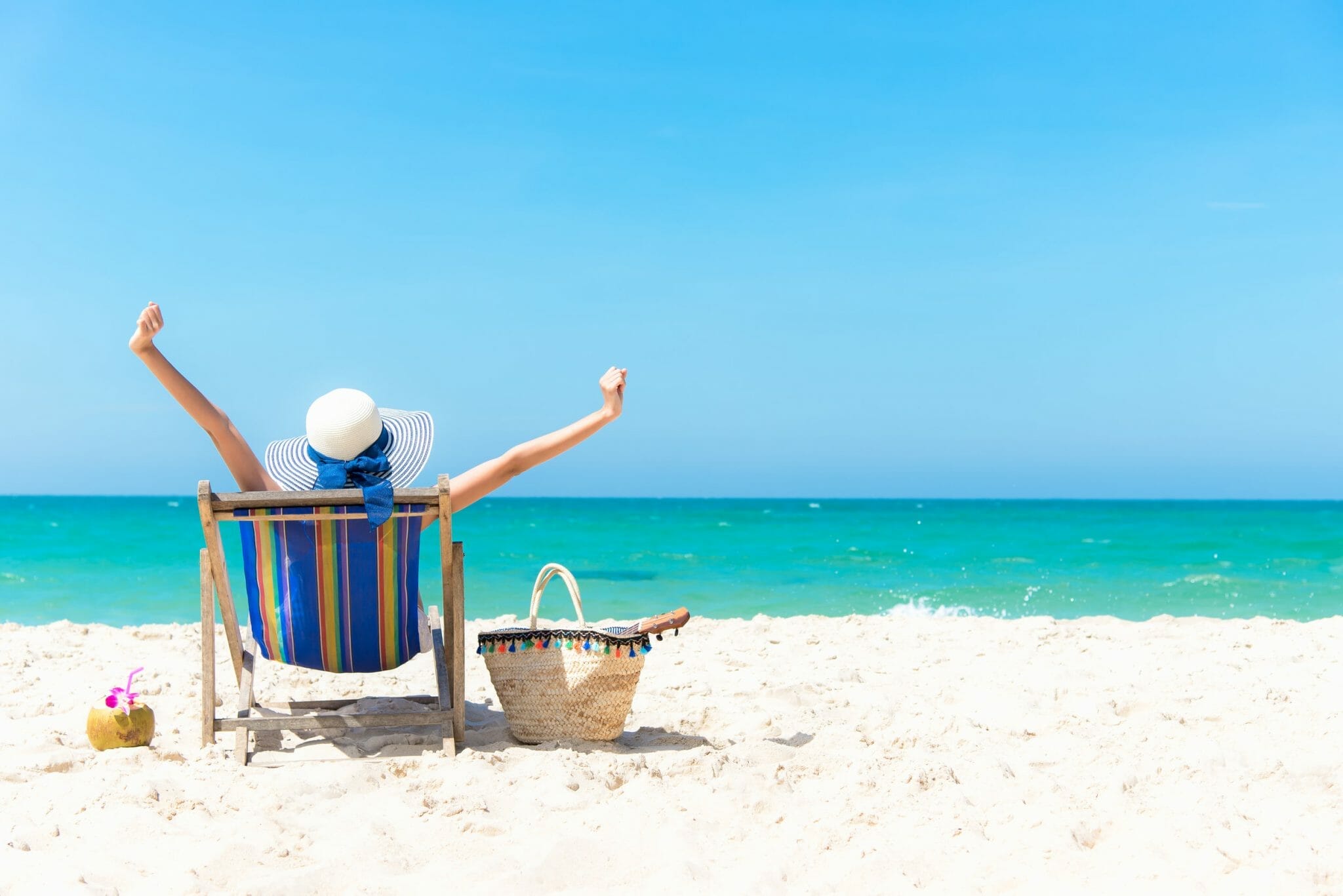 A beach chair is something you shouldn't miss out on. If you don't want to lie down and neither want to walk around, a beach chair is a perfect balance. Tanning on a beach chair is much more comfortable than on the ground as well.
Wine flask
A wine flask is something that holds liquor for you. This comes especially in handy when you have kids around and don't want anyone to know that you are drinking. Moreover, a wine flask is much more compact to take with you and to store, making it easier to handle than a full-on liquor bottle.
Cooler
A beach cooler is one of the most important things that you need to take to take to the beach. This will not only keep your snacks and water cool but also be much easier to carry. Carry a cooler with frozen water and drinks so they can last longer and not come down to room temperature too quickly.
Bluetooth speaker
If you use a Bluetooth speaker that was made to be used outside, it will most probably be waterproof as well as portable so that you can enjoy music anywhere. Furthermore, the sound quality of the speaker will be much better as well. If you are going to the beach with your friends, then a Bluetooth speaker will come in handy.
Personal beach table
If you don't want sand or insects getting into your food, then a personal beach table is important to store all your food items. Most of the time, this table will fold easily to be stored and transported with ease. If you plan on eating on the beach, then getting a table will make your trip better.
Insect Repellent
Insect repellent for biting beach flies is one of the must-haves for summer. It helps protect against sunburn, bugs, and other insects that may cause harm.
There is a wide variety of insect repellents available on the market today. They all have different strengths, ingredients, and price points. The three most important factors to consider when buying an insect repellent are: effectiveness, toxicity level to humans and animals, and cost.
It is important to remember that not all insect repellents are created equal so it's essential to do your research before making your purchase!
Sunscreen
Sunscreen is good for preventing skin burn and protecting from harmful UV rays, which can cause skin cancer. Sunscreen or sunblock is absolutely necessary if you plan on going to the beach. Choose a sunscreen without the harmful SPF to protect the environment!
Daypack or beach bag
These bags are ordinary bags that you will use to store things like sunscreen, sand toys, and water toys. It is best to have waterproof bags as they will not get wet and keep your car free of water as well. Make sure always to carry a beach bag or a daypack when going to the beach.
Ziploc bags
For storing small things that might get water damaged or lost, you should carry a few Ziploc bags. These bags are waterproof and small, so you can easily store them as well. You can buy these bags from anywhere, and they are very affordable as well.
Radio
If you are someone who gets bored easily then having a radio with you will be a good idea. You can listen to music on the radio even when your mobile has no charge or signal, but make sure to respect your neighbor. Play music but at a more respectable sound. This is a good replacement for Bluetooth speakers.
Baby powder
A baby powder is essential if you have a baby with you, but it is very useful for adults. This is because baby powder can help remove stubborn sands from toes and other parts of your body. Make sure you are dry, and then dab on baby powder to remove all hidden wet sand on you.
A change of clothes
This is, of course, very important. You should take at least two pairs of swimwear, an extra pair for when your main pair is wet or damaged. A good hack is to use a cheap pair of swimwear to swimming, so your good pair doesn't get damaged. Make sure also to bring a shirt and other clothes that you might need.
Clothespins
A clothespin is used to hang clothes for drying, and if you have to swim, then your clothes will get wet, and to dry them off, you can hang them anywhere with the help of clothespins which will prevent them from flying off. You can also use this to hold the beach towel in place if it keeps slipping.
Kites
Kites are an exceptional time-spending hobby. A beach is a place with a lot of space so you can run around easily, which makes it an ideal place to play with kites. You can teach someone how to play with kites on a beach as well. If you want to do something that is simple and fun, then flying kites is the way to go.
Sunglasses
Staring into the sun and going temporarily blind is not pleasant as all. You will have sunscreen to protect your skin, but what about your eyes? You also need sunglasses to prevent sand and water from getting into your eyes and causing irritation. Make sure to pack a pair of sunglasses for your trip to the beach.
Picnic basket
If you are going to the beach, you will most probably spend the day there. This means that you will need to eat at one point in time. A picnic basket is a great way to keep the food you take safe and free from sand and other things. Moreover, it is a convenient way to carry food as well.
Metal detector
Metal detectors are a great way to hunt for artifacts that have been buried deep down. Of course, there is very little chance of you actually finding anything, but it is still a fun activity with the kids. You don't need permission to take metal detectors on the beach as well.
A brimmed hat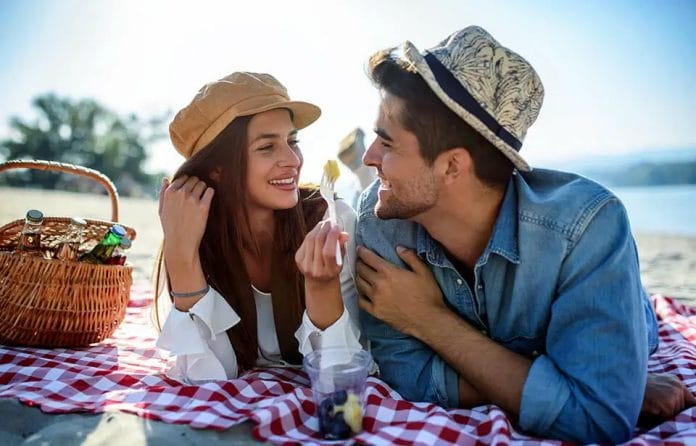 Sometimes, sunscreen isn't enough to protect you from UV sun rays, so a brimmed hat is great for extra protection. This will also protect you from the sun when you feel exhausted. A big hat will shade your face, neck, and shoulder, which will look stylish and also be helpful in keeping you safe. A sun hat for men is a great investment to protect against potentially deadly sun exposure!
A wetsuit
If you are planning on surfing or diving. This suit will provide thermal protection and can be a fun way to have a different experience on the beach. If you know how to surf, then bringing a wetsuit will be a fun activity for you. You will most probably also need a surfboard if it can't be rented on the beach.
In conclusion, if you take all the things mentioned in the article, you will blast your beach vacation. Make sure also to have a travel guide to know all the best places on the beach!
An underwater drone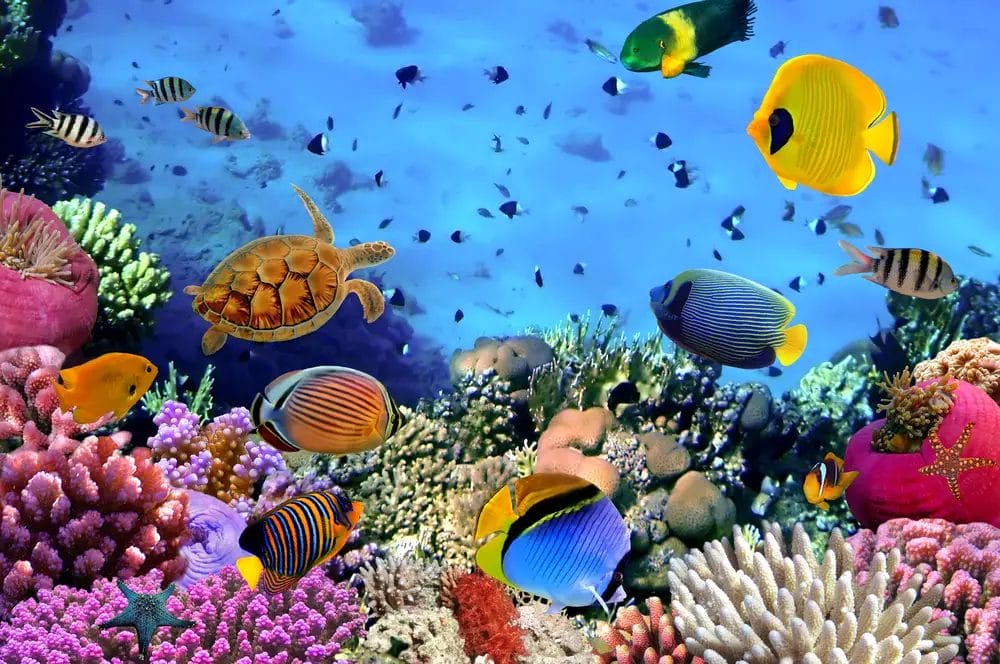 This is a little aspirational and high-tech, but the best underwater drones can help you explore the deep depths of the sea and take beautiful pictures!

Hi, I'm Ryan Nelson! I live in the Hamptons, out on Long Island, near Ponquogue Beach. The beach is a place where I can find peace and serenity. It's a place where I can sit and clear my head. The waves crashing on the shore somehow helps me to relax, while also reminding me that I am far from the stressors of daily life.