If you are a lover of outdoor activities and outdoor adventures, then visiting Orange Beach in Alabama will be a breath of fresh air from the city life. Alabama is filled with white sand beaches, nature trails, and other such fun adventures.
Therefore, if you are planning a trip to the beautiful beaches of Alabama with clear blue water, here is all that you need to know.
About
For Spring Break
Orange Beach, the Alabama Gulf Coast, has been a popular destination for friends and family to visit when looking for a warmer place to have fun It's one of the most beautiful beaches in the U.S. The Gulf Coast has activities for people of all ages, from exotic animals to white-sand beaches and miles of trails for people to enjoy. There are also water sports that you can take part in, like swimming, kayaking, and paddle boating.
There are many coffee shops and gift shops, and resorts for you to stay at, like Perdido Beach Resort. Needless to say, if you want a place with miles of blue ocean and fun attractions for you and your family to relax in in winter or cold weather, then Orange Beach, with its beautiful views, is perfect.
Average Temperature
Orange Beach has cloudy and wet weather all year round, which is not ideal for tourists, although some people do like this weather. However, it has a great temperature in spring, and the average temperature varies from 29°F or above 94°F.
The best time for the tourists to enjoy the ocean breeze and amazing views is from early April to late May or from late September till late October, as it has a warmer climate then.
The turquoise waters are visible in this area all year round. Also, this area has a lot of rain, so make sure to prepare for rain! Nevertheless, visit Gulf Coast in winter to escape the temperatures back home and find a place to rest and enjoy the beach. If you want to enjoy the rain on Orange Beach, you could go to a coffee shop, as the coffee shops here are one of the favorite attractions as well.
Where to Stay in Orange Beach, Alabama
We know that Orange beach has a lot of fun activities, but along with enjoying the turquoise water and fresh fruit, you also need a place to stay! There is no way to enjoy the Gulf Coast area or even Gulf State Park alone in one day. So, to enjoy Orange Beach, you will need an appropriate place to stay in.
Popular Neighborhoods
The best neighborhoods to choose to stay in when you go to Orange Beach are important. To help with your decision, here are 3 great neighborhoods with beach access that can make your stay here much more memorable.
Alabama Point: This neighborhood is located between Orange Beach and Gulf Shores and has a lot of beautiful beach houses from which you can also see the beautiful sunset.
Beachside: This is a small community of beach houses that are located in the West. Again it has beautiful homes with a tennis court and pool.
Bear Point Estates: One of the most popular neighborhoods is Bear Point Estates. Most properties in this neighborhood have beach access, so you can look at miles of beaches while they are just a few steps away.
Camping Options
A lot of people don't like spending money on hotels and lodgings, or sometimes they want to experience the place instead of cooped up in a place. If you are one of those people who like deep-sea fishing, taking a trip on paddle boats, and staying in a camp, there are many campsites for you to enjoy. Or just bring your best beach tent and camp out on the beach (only where approved, however!).
Gulf State Park: This is the most popular place for camping. Here you can camp on the beach so you might even have animal encounters!
Sugar Sands RV Resort: Another place where you can enjoy the beach with Wi-Fi and other modern facilities.
Buena Vista Coastal RV Resort: It has the largest RV lots for you to get plenty of space to relax. It is located in a stunning area with walking trails, so you are never bored.
Popular Places to Dine
If you want savory, succulent, and scrumptious food, you will find it on Orange Beach. Along with family-friendly fun, this place has great restaurants, cafes, and dessert places for you to fill your belly.
Like most beach places, this place has amazing seafood, but there are more kinds of food that you will be expected to find.
Classic American food
Bakeries with warm bread
Barbecue of any meat
Drinks, from alcohol to great non-alcoholic drinks
Ice creams that kids love
Mexican food
Italian food
An option for cooking your catch
Needles to say, there are many foods to enjoy while staring at the turquoise water that makes it a perfect atmosphere to relax in.
Attractions And Things to Do
If you love dolphin cruises, you have it here or feet of fishing space to fish and relax; we have it here as well. Here are some more things to do when you visit Orange Beach.
1. The Beaches
Of course, the top of our list is visiting the beaches. You can have a lot of outdoor activities on the beaches here, like playing volleyball for adults and building sandcastles for children. You even have beach bike rentals to enjoy the views of the place. The ultimate relaxing place is a beach where you can sunbathe and wash all your worries away- so bring your best beach chairs and settle in for some glorious wave watching.
2. See the Animals at Alabama Gulf Coast Zoo
This zoo opened in 1989 and has some pretty interesting animals and activities for you and your family. They have snakes, black leopards, Bengal tigers, black bears, and much more. You can even touch and interact with friendly animals. Moreover, they have educational stage shows for you and your kids to learn more about animals.
3. See Dolphins with Cetacean Cruises
If you search for dolphins, then going on a sunset dolphin cruise will fulfill all your fantasies. For a memorable dolphin tour, you need to book this two-hour cruise of a lifetime. Make sure to bring a camera for this dolphin tour to remember it forever!
4. Check Out The Gators At Alligator Alley
Do you want to experience alligators from up close? Well, you have this once-in-a-lifetime opportunity at Alligator Alley. This is a swamp sanctuary where you can look at many different types of alligators and wildlife from up close, and it is totally safe. The tour guide is experienced, so you don't have anything to fear for as well.
5. Visit The Park at OWA
This is a gated amusement park that is a dream come true for children and adults alike. This place has a total of 22 rides of all kinds along with shows for you to have fun at. Of course, who can forget the awesome food that they offer? There is Adventure Island as well, another amusement park you can visit.
6. Play Disc Golf
Are you a fan of mini-golf or disc golf? Well, there are plenty of places to enjoy this game in Orange Beach. There are gold courses and clubs to which you can spend time while enjoying the beautiful view. There are 15 golf courses for you to enjoy.
7. Cruise in a Tiki Hut
The Tiki Beach Bar allows you to sail in the water of Orange Beach but in style so you can experience the tropical vibe. You can get drinks of your choice, good music, and an adventure you will never forget. This will be completely different than your average boat ride, so you should definitely give this a try when you visit Orange Beach.
8. Go On A Orange Beach Pirate Ship Adventure
Yes, you can also go on a pirate ship adventure! This is perfect for kids who love Peter Pan and want to feel like a pirate for a day. The kids can buy pirate-themed hats, get their faces painted, and enjoy pirate-themed food items as well. You will also have a very fun-filled time, as there are songs to sing, games to play, and so much more adventure on the pirate ships.
9. Chute Em Up Parasail Tours
Parasailing is something that everyone should try once in their lifetime, and lucky for you because you can enjoy this sport with a breathtaking view as well. This is a cheap and fun experience that children and adults can enjoy. An adrenaline admirer can also see the bird-eye view during this sport, and who wouldn't want that?
10. Helicopter Tours in Gulf Shores
Touring on a helicopter should be on your bucket list if you want to do something exciting and unique. This will allow you to have a grand view and see the whole of Orange Beach in a matter of minutes! It is a perfect adventure for people who don't have the time to tour an individual site in Orange Beach.
11. Private Island Grillin and Chillin Cruise
This is another boat adventure with great food. You can see the crystal-clear water from the boat while visiting fascinating areas and islands on Orange Beach. Moreover, you can see a lot of animals on this adventure, like dolphins, sharks, sea turtles, and whatnot. The best part is the grilled and cooked food you can eat.
12. Go Birding
Go birding implies going bird watching! You can find great creatures in the crystal-clear water of Orange Beach and great exotic birds in the blue sky as well. There are many bird watching spots that will be near you in waterfront park and nature preserve. So, make sure to catch some exotic birds in your camera. You might want to bring along your beach cart if you plan to camp out and wait for the birds to show.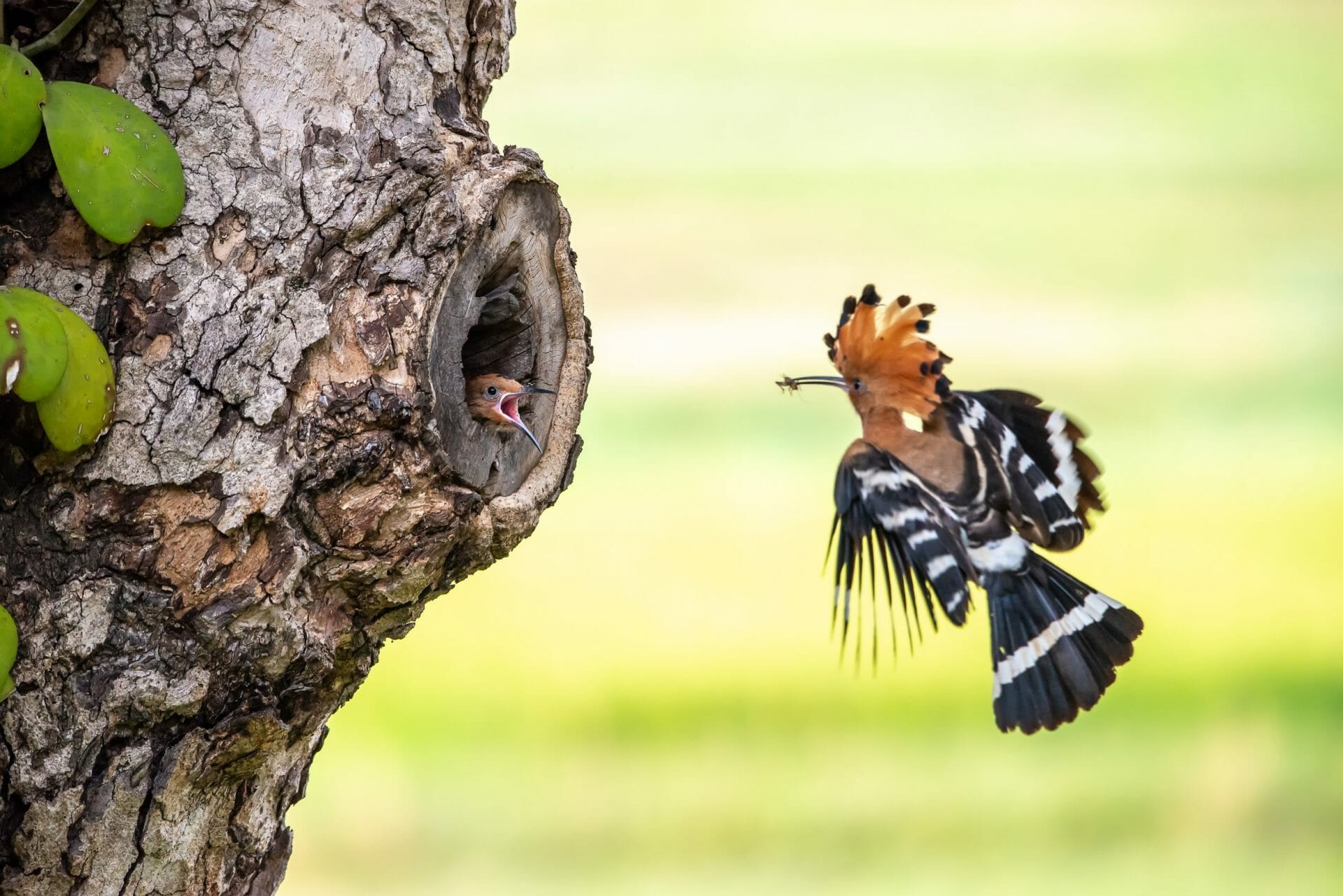 13. Learn About Fort Morgan
This is a beautiful historical site and can help you learn so much more about this breathtaking place. Fort Morgan also has a place for you to buy artifacts from while learning more about them. If you want a place with rich history, visit Fort Morgan for sure.
14. Stroll The Art Galleries
If you are tired of too much activity, you can always go to an art gallery that will help you relax and amaze you with the breathtaking art on display. There are many art galleries in Orange Beach, and all of them are very spacious and display diverse art to please your eyes.
15. Build An Adult Sand Castle
Since you know there are many beaches in this area, so why not build sandcastles? There might even be a sandcastle building competition that you can join for fun. This can be a fun, cheap, and relaxing game to play with family while on the beach.
16. Visit Gulf State Park
This is a must-visit place if you visit Orange Beach. There is a campground as well as trails for you to follow. If you want to see gorgeous wildlife and scenery, then this state park is the one for you. Gulf State Park also has beaches for you to relax on.
17. Indian and Sea Museum
Just like art galleries you can visit the museum. This museum has old Native American artifacts and so many more things that you can see through. The museum is a great place to expand your knowledge while also enjoying yourself.
18. Ride Go-Karts at Adventure Island
It is another amusement park that has great adventures for kids and adults. One great attraction is the Go-Karts, as they are a fun and unique way to explore your area. Adventure Island also has a lot of other rides and food items that are to be enjoyed by all who visit.
19. Take Out a Pontoon Boat
Last but definitely not least, hire a pontoon boat to go on an adventure with your family. There are many varieties of pontoon boats that you can rent, so depending on your needs, rent one and go explore the sea! You can even stop at restaurants to grab a bite while on the boat, and they are extremely comfortable as well.
In the end, make sure to have lots of fun when you decide to go to this beach. This is a fun gateway for people who want to experience spring on the beach and return home with a tan!

Hi, I'm Ryan Nelson! I live in the Hamptons, out on Long Island, near Ponquogue Beach. The beach is a place where I can find peace and serenity. It's a place where I can sit and clear my head. The waves crashing on the shore somehow helps me to relax, while also reminding me that I am far from the stressors of daily life.