West Palm Beach is one of the most well-known beaches of South Florida. Adjacent to the Lake Worth Lagoon, West Palm Beach is an amalgamate of American and European cultures, bustling with life, art shows, restaurants, operas, museums, and beautiful palm-lined promenades traversing gorgeous sandy beaches.
Keep reading as we uncover the most popular attractions and things to do in West Palm Beach to make your vacation the most memorable experience.
Ideal for spring break
West Palm Beach has become a synonym for Spring Break. The area sees an influx of tens of thousands of people from all over the United States. People of all ages come to Palm Beach County to get their well-deserved rest from everyday life, especially school.
Being one of the most vibrant places in South Florida, it is no surprise that West Palm Beach is one of South Florida's primary family beach destinations.
Average Temperature
Do you know what else makes West Palm Beach perfect for vacations? The average temperature!
These gorgeous beaches are kept warm summer months when you can expect West Palm Beach to be heated up to beach-friendly 90 degrees Fahrenheit, while the lowest you can expect is around 72 degrees. This is ideal for your Palm Beach spring break, and you're guaranteed to have a lot of sunny days.
Where to Stay in West Palm Beach, Florida
1. Popular neighborhoods
West Palm Beach is extremely diverse and is home to some of the best neighborhoods in Florida. A good rule of thumb when trying to find a good quality base for your vacation is to look for waterfront neighborhoods because they are very close to the beaches, historical sites and they are bustling with beautiful, eclectic architecture and to die for wining and dining.
Flamingo Park is easily the most scenic neighborhood. It is known for its charming architecture and is close to pretty much everything that is relevant.
El Cid is a close second and the favorite for high-end tourists and homeowners in Palm Beach. El Cid is known for its beautiful Mediterranean revival architecture and is pretty close to most of the amenities you need it.
Prospect Park is another historical Palm Beach neighborhood, relatively close to Flamingo Park and El Cid but somewhat cheaper.
2. Camping Options
If you are looking to save up on money or the glitzy neighborhoods just don't make the cut for you and you prefer a more laid-back experience, you might want to check out the Peanut Island Park, the best-reviewed camping site in West Palm Beach.
Peanut Island Park is a very clean site, even better than a cheap hotel. The park is filled with beautiful greenery, plenty of space for grilling, picnic tables, and an outdoor swimming pool.
The Vacation Inn Resort is a great RV park situated on Riviera Beach. This is a lakefront RV resort with many different amenities like pools, tennis courts, game rooms, laundry facilities, etc.
Popular Places To Dine
RH Rooftop Restaurant West Palm is one of the highest-rated restaurants in West Palm Beach. It offers a beautiful dining experience with lush interiors and food for all tastes. RH Rooftop will give you a fancy restaurant culinary experience like no other.
Il Bellagio is a true Italian restaurant and a rare gem on Palm Beach. You do not want to miss the authentic, rustic Italian food. Are you craving homemade gnocchi, pizza, or seafood? Il Bellagio will cater to your taste buds and deliver the most authentic Italian experience in Palm Beach.
Table 26 Palm Beach is an upscale marine-themed café restaurant. Table 26 has an impeccable, artistic food presentation and they pride themselves in an innovative approach to fine dining.
Attractions & Things to Do
1. The beach
Are you thinking about where to start? The best place to start your vacation is the beach itself. Enjoy a laid-back stroll along the ocean-washed beautiful beaches and listen to the sound of the ocean. You can pick up your picnic bag, get your flip flops, don't forget your SPF, and hit the beach. Palm Beach has it all, from glitzy private beaches to public beaches, all exuding beauty and tranquillity.
Get your flip-flops ready and discover the Palm Beaches like Delray Beach, Juno Beach, Boynton Beach, Pat Johnson Palm Beach, Road West Palm Beach, and many more!
2. Go on safari and experience giant turtles
Did you know that Palm Beach Zoo has giant turtles? Hop on the safari train of the Lion Country Safari and see some of the oldest and largest residents in the area.
3. Drive through Lion Country Safari
The Lion Country Safari is a four-mile safari with free-roaming animals. You'll see many species living in the natural environments of this Palm Beach Zoo, and you'll fall in love with all of the seven different habitats. Here, you can see one of the country's best zebra, giraffe, and rhino sanctuaries.
4. Mounts Botanical Garden
The Mounts Botanical Garden is one of the most beloved tourist attractions. Educate yourself about the nature and the flora of the area and feast your eyes in this temple of greenery that has been carefully cultivated for more than four decades. Imagine being able to see more than 5000 species of plants displayed in 25 beautiful Palm Beach Gardens, you don't see that every day!
5. Downtown West Palm Beach
Downtown West Palm Beach is a hub for nocturnal animals and is known as the entertainment district, it is jam-packed with glitzy cocktail lounges, wine bars that would impress even the pickiest connoisseurs, and alternative, underground bars with live music.
And, if you're hungry after a long night out, rest assured that the streets are filled with food stands and restaurants that serve food from all over the world. Downtown West Palm Beach is a true paradise for hedonists.
6. Norton Museum of Art
Spend a morning or an afternoon at the Norton Museum of Art, one of Florida's finest museums. See the masterful works of artists from as early as the 14th century. The Ralph Hubbard Norton museum of art has a splendid collection of all major artistic movements, we saw that they have some beautiful Frida Kahlo pieces on their calendar of events as well. The museum's artistic and educational exhibits will elevate your artistic tastes to the maximum.
7. Ann Norton Sculpture Gardens
Ann Norton Sculpture Gardens is one of the best historical places to visit in West Palm Beach. Explore the magnificent art in the historic home of Ann Weaver Norton and enjoy the beautiful sculptures that will take your breath away. Did you know that the home of Ann Norton has been listed on the National Register of Historic Places.
8. Kravis Center for the Performing Arts
Visit the Kravis Center for the Performing Arts and enjoy the many performances on their calendar of events. The Kravis Center is a diverse place of dance, music, performance, and art.
Kravis Center is a beloved hotspot for culture freaks and there isn't a day that something amazing isn't happening there. We particularly enjoyed the Kravis Center For The Performing Arts Film Series.
9. Grassy Waters Nature Preserve
Grassy Waters Nature Preserve is a large wetlands ecosystem where you will encounter wildlife native only to the West Palm area. Enjoy the hiking and paddling activities in this nature center and admire the preserved pristine environments with lush greenery that will leave you breathless.
10. West Palm Beach Airboat Rides
Book an airboat tour and spend the day in the lovely outdoors. See the aquatic life of the Everglades in its most glorious natural splendor. Blink twice and you may miss a sunbathing alligator peeking at you, and don't forget to take as many photos as possible.
11. Rapids Water Park
Spoil yourself and your family at the Rapids Water Park and get an adrenaline rush in this fun attraction. If you prefer a more laid-back environment at the park, cool down next to the outdoor swimming pool or relax at one of the private picnics that the staff of Rapids Water Park can set up for you.
12. Jim Abernethy's Scuba Adventures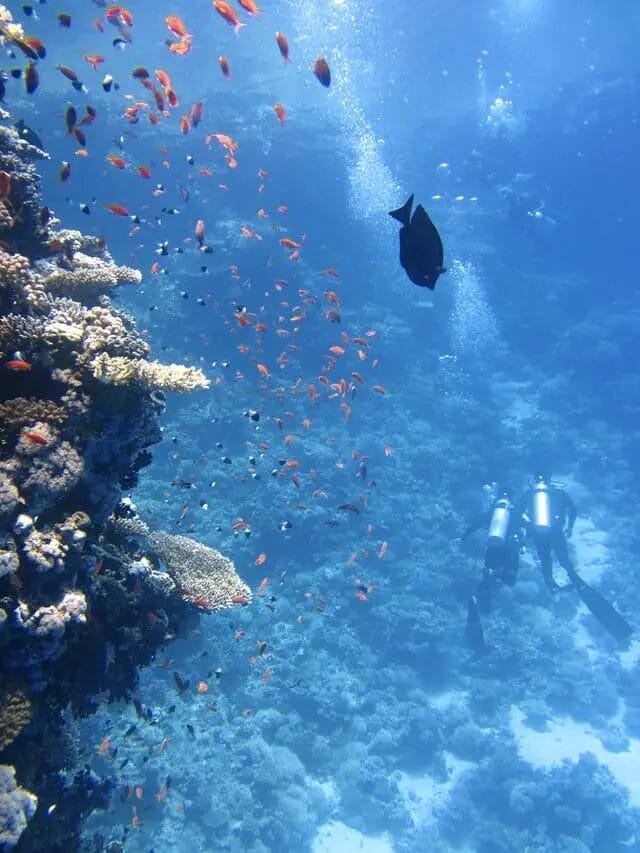 Jim Abernathy's Scuba Adventures are the area's top-rated scuba tour agency. Do you love marine life? Do you have the courage to swim with large predatory sharks and see the vibrant aquatic life for yourself? Well, if this sort of interactive experience is your thing, Jim has got you covered.
13. Serenity Garden Tea House
If you have a knack for history and want to experience a blast from the past, visit the Serenity Garden Tea House and go back to the time when tea, cookies, and sandwiches were the most important part of the day.
14. Antique Row Art & Design District
Are you looking to take something back with yourself? The Antique Row Art & Design District is not your average gift shop and has more than 40 antique shops and offers everything your mind can imagine, browse through history, and dig out a beautiful antique the 17th century.
15. Flagler Museum
The
Flagler Museum
is a gilded-age museum dedicated to Henry Flagler's estate in West Palm Beach that was built in 1902. You can spend a quiet afternoon exploring the corridors of this once magnificent estate. The Flagler Museum offers both guided and self-guided tours for their various art exhibits.
By visiting the Flagler Museum, you are contributing to the preservation of one of Florida's most significant historical monuments.
16. Okeeheelee Park
The Okeeheelee Park is situated in the middle of West Palm Beach. The Park has been maintained since 1973 and is now one of the most popular must-see attractions. Enjoy golf, kayaking, canoeing, or take your dog for a walk.
17. Peanut Island
The Peanut Island was created in 1918 in a series of dredging projects. This Palm Beach island is known for its many campsites, a beautiful pier, lush gardens, and a path that encircles the entire island. If you are a history nerd you might want to know that Peanut Island was home to a blast shelter that was built in secrecy for President John F. Kennedy, just before his 1960 election.
Wrapping Up
There you have it! West Palm Beach is truly a gem of South Florida. It is ideal for families and spring breakers of all ages. You will definitely fall in love with this charming paradise on Earth. Whether it is its magnificent beaches, wild outdoors, cultivated parks, or historical buildings, West Palm Beach is bound to leave you enchanted and mesmerized. It's one of the best beaches in America!

Hi, I'm Ryan Nelson! I live in the Hamptons, out on Long Island, near Ponquogue Beach. The beach is a place where I can find peace and serenity. It's a place where I can sit and clear my head. The waves crashing on the shore somehow helps me to relax, while also reminding me that I am far from the stressors of daily life.