Fernandina Beach is a lovely city in Nassau County, Florida. It is a beautiful getaway on Amelia Island, not far away from Jacksonville. Fernandina Beach is known for its many historical hotspots, lush greenery, and beautiful sandy beaches. Let's discover what makes this place so magical. It's one of the best beach vacations in the U.S.!
Ideal for spring break
Fernandina Beach is ideal for spring breakers of all ages. The locals consider it to be a community of people who enjoy comfortable living. Every moment counts on these beautiful expansive beaches. Fernandina Beach is definitely not building its image on hard-partying but a vision of harmonious, tranquil life.
Average Temperature
Fernandina Beach starts getting warm as early as February, and in the months between April and September, the temperatures can get to a high 91 degrees and a low of 65 degrees. Fernandina Beach is an all-year destination, and even in December and January, you can encounter relatively comfortable temperatures.
Where to Stay in Fernandina Beach, Florida
Popular neighborhoods
Eagle Band is one of the most beloved neighborhoods in Fernandina Beach. It is known as one of the favorite real estate hotspots. Eagle Bend is all about easy living and is definitely the most talked-about neighborhood in Fernandina Beach.
Ocean Cay has been voted as one of the most beloved neighborhoods in the area and is known for its many restaurants that serve delicious seafood. Ocean Cay is a friendly neighborhood where living in harmony with nature is a lifestyle.
Camping Options
Fort Clinch Amelia River Campground is the top-rated campground situated in the Fort Clinch State Park, offering clean campgrounds with many amenities. Fort Clinch State Park is a place of rich history, and it once served as a garrison during the Civil War.
Popular Places To Dine
The Wicked Bao is a top-rated restaurant in Fernandina Beach, and it offers many Asian delicacies that will appease even the most demanding pallets. Make sure to try the small plates and rice dishes. The laid-back interior adds extra charm to this wonderful place that knows how to celebrate the art of cooking. Plus, they have gluten-free options!
The Patio Place is a Bistro wine bar and creperie that never fails to disappoint. They pride themselves on the art of crepe making in their outdoor seating. The Patio is surrounded by lush greenery, and it screams "Home" from every corner.
Café Karibo is a beautiful place to start your day. It is known for its house-brewed beer and American cuisine. Karibo is a perfect romantic getaway. Whether you prefer seafood dishes, burgers, or soups, Karibo has something for everyone.
Attractions & Things to Do
1. The beach
Among the many Amelia Adventures, the first thing we advise you to do while in Fernandina Beach is visit the beautiful beaches. You can start with Main Beach Park, famous for beautiful walking paths and one of the nicest sunsets in this part of Florida. Move to Seaside Park Beach, known for its open vistas and palm trees. If you look carefully, you can even find a shark tooth somewhere in the sand. One of our favorite beaches is Fort Clinch State Park East Beach, known for its dramatic landscapes and rich history.
2. Fernandina Beach Municipal Golf Course
The Fernandina Beach Municipal Golf Course is the prime hotspot for golfers in the area. This golf course has been meticulously maintained and is a welcome escape for tourists and residents of surrounding areas. This 18-hole golf course is bound to impress you.
3. Maritime Museum and Welcome Center
The Maritime Museum is a place where you can learn everything about the local marine life. Learn how to make a net and all about the shrimping industry in the area. The Maritime Museum will show you how the local residents still safeguard their maritime traditions.
4. The Amelia Island Museum of History
The Amelia Island Museum of History is jam-packed with artifacts that tell a story of the local area and the residents that witnessed U.S. history unraveling over decades and centuries. Previously a jailhouse, this renovated building is now home to the history of Nassau County.
5. Sounds on Centre
Explore the historic downtown of Fernandina Beach and don't miss the Sounds on Centre. The Sounds on Centre is a free outdoor concert held every year from April through October on Fridays. Enjoy the Blues and Classic Rock and let the entertainers take you on a musical journey like no other.
6. Egans Creek Park
Egans Creek Park is a lovely beachfront park, especially if you like walking trails with stunning vistas of the river and a gorgeous beach. The beautiful piers of Egans Creek are perfect for fishing or a relaxing picnic surrounded by greenery.
7. Blue Door Artists
Blue Door Artists of Fernandina Beach is an art gallery that houses an expansive collection of beautiful local artistic talent. You will fall in love with the motives that local artists use in their art pieces, and the blue door artists gallery truly knows how to showcase the best of the best.
8. Fernandina Plaza Historic State Park
Visit the Fernandina Plaza Historic State Park and enjoy a history lesson. This is where the first settlements on Amelia Island were built, and even today, the State Park truly resonates with historical touches on beautiful homes close to beautiful nature trails and fishing charters.
9. Amelia Island Lighthouse
The Amelia Island Lighthouse is one of the centerpieces of the island. It was built in 1838, making it the oldest lighthouse in the state. This lighthouse will truly humble you with its beautiful white walls and rich historical heritage overlooking the calm waters.
10. T-Ray's Burger Station
T-Ray's Burger Station is not your average place to eat; it is actually an abandoned garage turned into a diner. T-Ray's burgers are known far and wide, and you will not regret visiting this creative burger station.
11. Wrenn Beach Shack
The Wrenn Beach Shack is one of the area's most beloved townhouses. If you are looking for amazing views and prefer a beachfront home instead of a resort, the Wrenn Beach Shack will offer a beautiful view of the Atlantic Ocean. The Shack has access to a public sandy beach and is fairly close to the nicest restaurants in the area.
12. Bosque Bello Cemetery
If you love an open-air history museum, the tombstones of Bosque Bello Cemetery will tell you all about the colorful histories of the residents of the area. Have a meditative walk in this meticulously maintained cemetery, adorned with some of the area's most beautiful greenery.
13. Go Horseback Riding on the Beach
Horseback riding on the beach is one of the most spectacular activities you can participate in while in Fernandina Beach. Have your main character moment and enjoy as you are riding a horse and listening to the beautiful waves crashing on the pearly sand.
14. Bike the Island Trails
Amelia Island is adorned with many bike rentals, and it is a perfect spot to bike. The Amelia Island trail runs from Peters Point Beach Park up to Amelia Island State Park in Fernandina beach. Nature will truly amaze you, and these biking trails are some of the prettiest in Florida.
15. Play Golf
There are several golf courses on Amelia Island, and if you are a big fan of golf, check out the Golf Club Of Amelia Island and soak in the amazing views and play on these spectacular fields.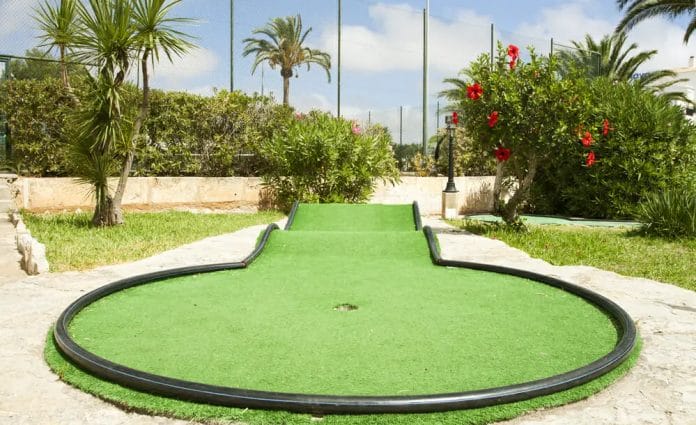 16. Amelia River Cruises
Amelia Island is also known for its natural wonders. Several tour agencies provide popular tours for Amelia River, and you can spend an afternoon cruising along pristine beaches, historic riverbanks, and salt marshes. Amelia River Cruises show the spectacular aquatic life of the beautiful crystal-clear waters.
17. Sea Turtle Watching
One of the best activities you can have is sea turtle watching. The beaches of Amelia Island are beloved by baby sea turtles. The locals really cherish their turtle populations and do their best to protect this part of Amelia Island's natural heritage.
18. Bird Watching
Out of many outdoor activities, bird watching is another way to contact the wildlife of Amelia Island and Fernandina Beach. Amelia Island is home to more than 470 different bird species, and you are surely going to spot some in the area's beautiful scenery.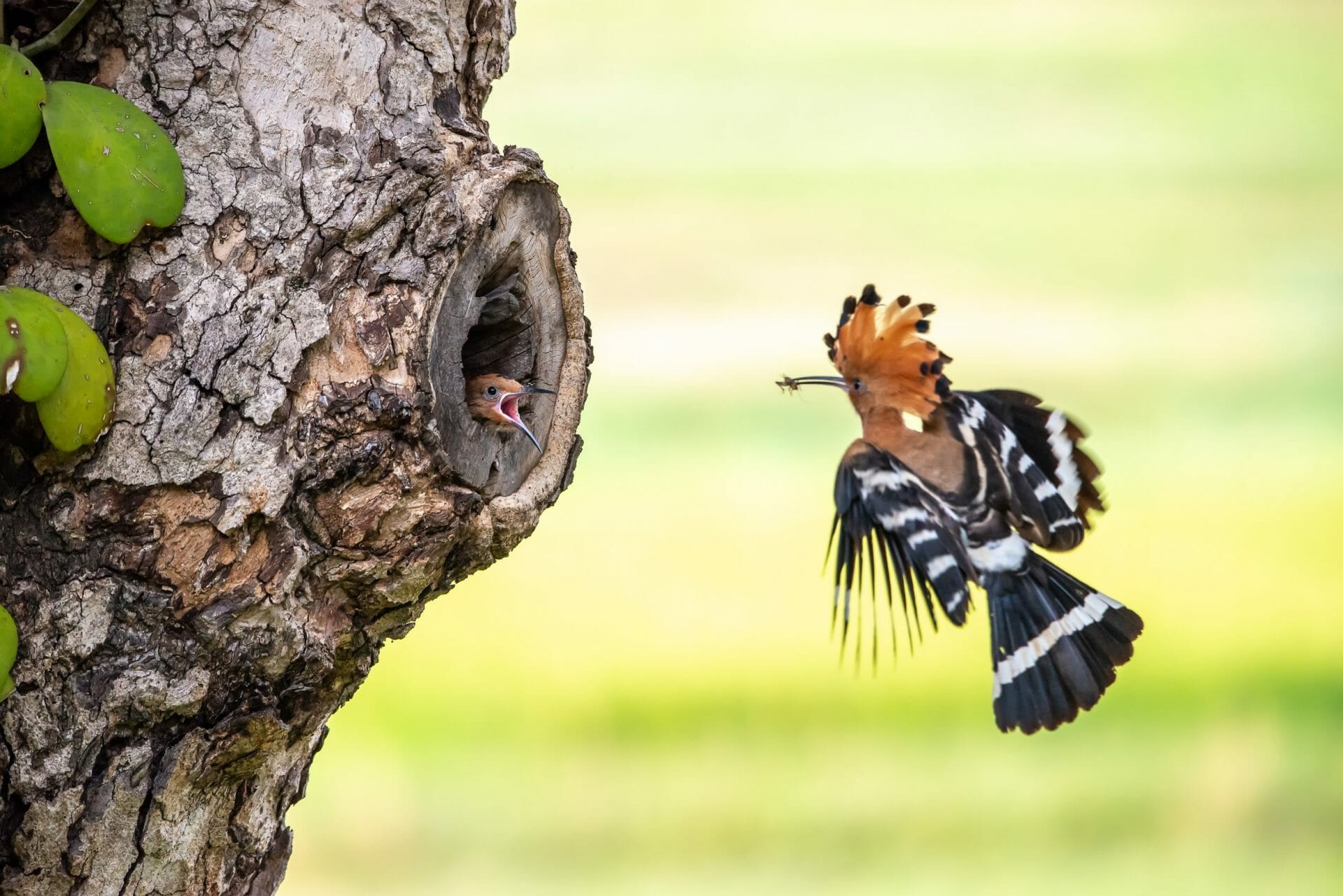 19. Get A Drink at The Palace Saloon
Get a drink at the Palace Saloon, the oldest bar in Florida! After a long day of exploring the area, their signature cocktails and laidback atmosphere will surely make you feel at home.
20. Isle of Eight Flags Shrimp Festival
Did you know that Amelia Island has a bustling shrimping tradition? Enjoy the Isle of Eight Flags Shrimp Festival that serves as one of the biggest events of the year.
21. Amelia Island Jazz Festival
If you are a fan of smooth tones, visit the Amelia Island Jazz Festival in the historic district and let yourself go to the tunes brought to you by some of Florida's most talented Jazz musicians.
Wrapping up
Fernandina Beach and Amelia Island are some of the best-kept secrets of Northeast Florida. Fernandina Beach is a beloved destination for Spring Breakers and visitors of all ages. Fernandina beach will surely not disappoint you as it has everything you need. The only thing you need is an open mind and a taste for the unbeaten path.

Hi, I'm Ryan Nelson! I live in the Hamptons, out on Long Island, near Ponquogue Beach. The beach is a place where I can find peace and serenity. It's a place where I can sit and clear my head. The waves crashing on the shore somehow helps me to relax, while also reminding me that I am far from the stressors of daily life.