New Smyrna Beach is a fantastic beach holiday location. This lovely spot is well-known for its sand-covered beaches, water sports, and fishing.
Apart from the breathtaking views, this location has many art museums, a range of hotels, seafood, gift shops, making it the perfect vacation spot.
Also, this place is the perfect spot for all casual golf, hiking trails, art scene, and more. So, let's discover more about the white sand beaches of New Smyrna Beach.
Beach Details
New Smyrna Beach is a city in the state of Florida, located south of Daytona Beach. It's a town split in two by a river. On one side, there's a burgeoning urban section with art galleries and distilleries. On the other, there's a pure unabashed beach town with all the usual suspects: sun, sand, bike shops, beach cafés, and kids strolling about with surfboards.
It's about an hour's drive from Orlando's International Airport to the lovely beachfront of New Smyrna Beach, perfectly positioned on central Florida's eastern shore. Canal Street and Flagler Avenue, both flanked with palm trees, are the area's main thoroughfares. You may go to historic places for excellent food, fascinating art, and breathtaking views.
For spring break
The beautiful blue waters of New Smyrna Beach are more enticing than ever at this time of year, but you don't have to do it the "traditional" way.
By kayak, you may go closer to the water than ever before in the quiet waters of Indian River Lagoon Preserve Park. Our shoreline and inlet, which provide some of the greatest action on the Eastern Seaboard, are ideal for honing your skills and having a good time with friends.
Pack up your beach gear because soaking up the sun at your favorite beach beneath a beach umbrella is one of the pleasurable spring break activities. There are several of them at New Smyrna Beach. You may even drive directly onto the beach for extra ease.
It's a one-of-a-kind experience that will make getting back to your car for cash, shovels, and towels a lot simpler.
Average Temperature
Summers are long, oppressive, and largely overcast at New Smyrna Beach. Winters are short, chilly, windy, and partly cloudy, and it rains all year. The temperature generally ranges from 53°F to 88°F throughout the year, with temperatures seldom falling below 41°F or rising over 91°F.
The months of March through May are perfect for a visit. The days are pleasant, with temperatures rarely exceeding the low 80s, while the evenings are cool but not frigid. The warmest months are July and August, while the coldest months are January and February here.
Where to Stay in New Smyrna Beach, Florida
If inns are your thing, the Night Swan B&B will make you fall in love. The Night Swan B&B is on the lake, with breathtaking views of the daybreak. And their delectable breakfast will provide you the energy you need for a full day of activity. Mayor Russ Owen has made it possible for everyone visiting the beach to live the beach lifestyle.
The Riverview Hotel is between the Indian River and New Smyrna's beautiful beaches. It is within walking distance of the bustling Flagler Avenue and offers incredible views.
You may stay at Black Dolphin Inn if you wish to be surrounded by magnificent waterfront views while relaxing in a uniquely designed room. Nonetheless, at New Smyrna Beach, there are hundreds of motels, condos, and hotels to choose from with amazing views.
Popular neighborhoods
You will not be disappointed by the alternatives available in or around New Smyrna Beach if you want attractive areas to live in or visit. Fiorenzi, Lake Waterford Estates, Villaggio, Lakes of Sugar Mill, Flagler Avenue Park, Sabal Key, Flagler Tavern, Sams Avenue, Canal Street Historic District, and many other neighborhoods make up the area.
If you're looking for a hotel or a place to stay, one of them might be a great option because they provide many entertaining activities. Residents of New Smyrna Beach have access to a public beach, public golf courses, fitness centers, art centers, cat rescue organizations, and more.
Camping Options
You might be curious about the camping possibilities offered here after reading so much about the quiet sandy beaches and lively neighborhood of New Smyrna Beach. Let's be honest: camping is the greatest way to enjoy a location like this. So make sure you bring the best beach tent from our list.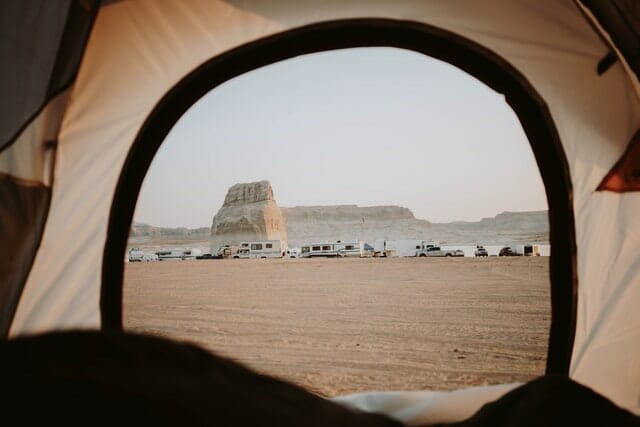 The good news is that you may camp on the beach in locations like Smyrna Dunes Park! It gives you an amazing view of the sea and allows you to connect with nature. Try camping if you wish to enjoy the pleasant features of this location.
Popular Places To Dine
Even though New Smyrna Beach is a tiny town, it has a diverse food menu. The majority of the restaurants are along the two main beach roads, with a handful on Canal Street on the opposite side of the causeway.
Yellow Dog Eats Kitchen and Bar is a unique little location where you and your dog can enjoy delicious meals. Your buddies receive the red carpet treatment from the entire town. Another option is Half Wall Beer House, which serves craft beers on tap and the jumbo buffalo wings on the East Coast of Florida. New Smyrna Beach is known for its Italian food, Thai, Chinese cuisine, and its abundance of seafood.
Attractions & Things to Do
There are several attractions for guests of various types in New Smyrna Beach. Whether you're a solo traveler, a couple, a small group, or a family, there are bound to be attractions that you'll like. Take a look for yourself.
The beach itself
New Smyrna Beach's clouds and magnificent hard-packed white sand against the Atlantic Ocean are a sight to see. The laid-back atmosphere of New Smyrna is reflected in the 17 miles of easily accessible beaches. Surfing and Stand Up Paddleboarding (SUP) are two of the most popular outdoor activities in this region. Fishing spots, a fishing boat, a cubic yard, palm beach, museum, seafood shop are the main attractions of this beach.
Smyrna Dunes Park
There's nothing not to enjoy about Smyrna Dunes Park, surrounded by breathtaking vistas of the Indian River, Ponce de Leon Inlet, and the Atlantic Ocean. The park is at the northern extremity of one of the several long spits of land that make up the barrier islands off the coast. The beaches can become windy and wave-battered as a result of the surge of wind and water.
Marine Discovery Center
The Marine Discovery Center, located on Barracuda Boulevard in New Smyrna Beach, isn't simply another look-but-don't-touch attraction. The facility is part zoo, half aquarium, and part museum, with hundreds of species of native plants and animals that dwell in the area's rivers, seas, and marshlands.
Hub on Canal Street
Canal Street is full of stores, galleries, and tiny artist's studios, shaded by towering palms, rich history, and ancient buildings. It's ideal for travelers seeking to enjoy an afternoon stroll or pick up a one-of-a-kind piece to remember their trip.
Festival of the Arts
The Festival of the Arts in New Smyrna Beach takes place at Riverside Park. The festival is recognized as a hub for live music, delicious food, and interactive activities for creative and energetic little ones, in addition to the hundreds of artists from dozens of nations that participate.
New Smyrna Museum of History
The museum's displays start in prehistory and progress through the years, from when Native Americans were the only humans in the area to when it was explored and colonized by people of European origin.
Turnbull Bay Golf Course's Preserve
The Preserve at Turnbull Bay Golf Course is prominent in New Smyrna Beach. It is somewhat shorter than many of its contemporaries, at 6,400 yards, making it ideal for players looking to play a world-class round without devoting four or five hours to it.
New Smyrna Brewing Company
New Smyrna Brewing Company, located on Canal Street in the historic downtown district, is noted for its selection of brewed-on-site beers. Their flagship Shark Attack IPA, which has a hoppy punch and even grapefruit flavors, is a perennial favorite.
The Ponce de Leon Inlet Lighthouse
The intriguing history of the world's tallest lighthouse spans over two centuries. It has withstood the test of time, despite running out of the oil used to create light and being structurally damaged by high surf and erosion.
Sugar Mill Ruins
The Sugar Mill Ruins is located on the ground of a historic estate. Erected more than two centuries ago, the mill provides tourists with an intriguing glimpse into the past when the area was harsh, underdeveloped, and barren.
Daytona International Speedway
The Daytona 500, named after the speedway, takes place in February when the weather in Florida is ideal.
Though race tickets may be surprisingly costly and difficult to come by, there are alternative ways to enjoy the racetrack if you don't want to fight the throng or spend an arm and a leg.
Atlantic Center for the Arts
The Atlantic Center for the Arts serves as temporary housing and studio for artists from all over the world, in addition to its remarkable collection.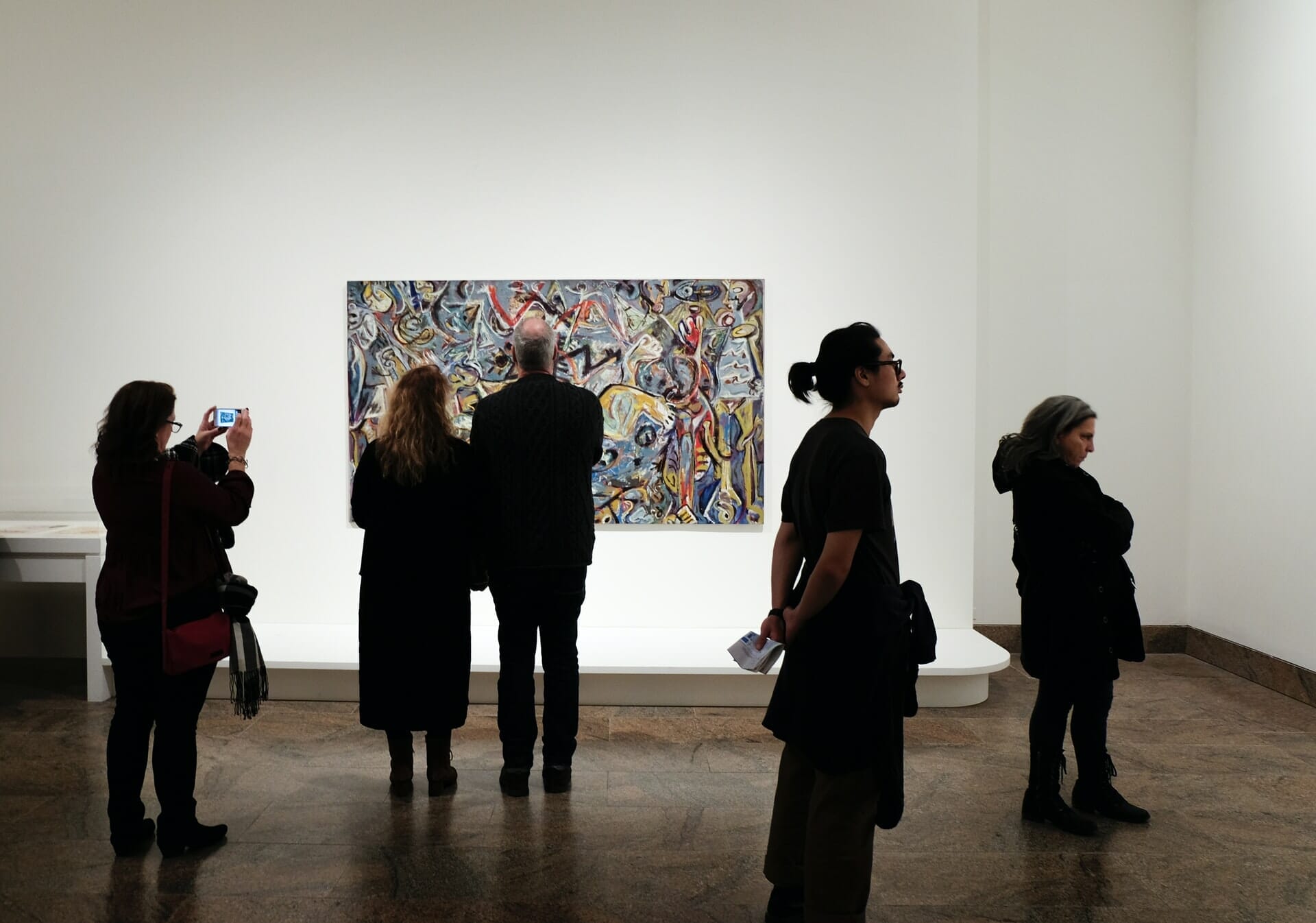 Throughout the year, the center presents a range of art and culture-related events.
Annual Seaside Fiesta
The Annual Seaside Fiesta at New Smyrna Beach has been attracting visitors for three decades, with a different theme each year. The event takes place near downtown along Flagler Avenue. It is organized by local civic and commercial development groups dedicated to promoting the area's history, culture, and natural beauty.
Cool Beans and More
You'll find it at Cool Beans and More, whether it's a steaming cup of caffeinated coffee or a tangy and sweet Italian ice. Cool Beans is well-known for its delicious beverages and ice cream and its inviting courtyard with covered seats, which is ideal for unwinding after a hard day on your feet.
New Smyrna Speedway
Though it isn't as well-known as its bigger sibling to the north, the New Smyrna Speedway holds several nationally renowned events. They are notable for their steep bank and high average speeds. Several are held throughout the year, and while many are more regional, tickets are not always difficult to come by.
Finally, Vero Seaside offers a variety of beach attractions and beaches where you may enjoy yourself. Visit this gorgeous location for your next fantasy holiday if you wish to spend some quality time with your family!

Hi, I'm Ryan Nelson! I live in the Hamptons, out on Long Island, near Ponquogue Beach. The beach is a place where I can find peace and serenity. It's a place where I can sit and clear my head. The waves crashing on the shore somehow helps me to relax, while also reminding me that I am far from the stressors of daily life.