If you are looking for a small-town atmosphere, beautiful beaches and an abundance of cultural and historical attractions all in the same area, Ormond Beach in Volusia County, Florida, is the place for you.
Visitors to the nearby Tomoka State Park can enjoy numerous outdoor activities as well as an ancient Native American village that was inhabited for thousands of years before Europeans arrived and settled in the area.
With a wide variety of restaurants and hotels within walking distance of the beach and other attractions, Ormond Beach is ideal for individuals who don't have a car.
15 Best Things to Do in Ormond Beach (FL)
In and around the city of Ormond Beach, Florida, there are 15 things to do.
1. Tomoka Oaks Golf Club
There are more than 1,000 golf courses in Florida, making it a destination for golfers unlike any other state in the country.
Golfers and visitors alike have been drawn to the Tomoka Oaks Golf Club in Florida since its completion in 1964, when construction began.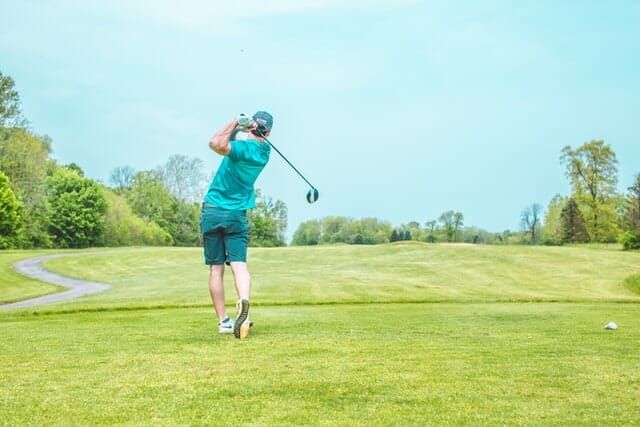 Known for its tiny greens and sand traps, the 6,700-yard par 72 course is a challenge to even the most experienced golfers.
Driving ranges, putting greens, chipping and sand practice areas, and a pro shop complete the club's facilities.
2. Central Park
You may not mistake it for New York's Central Park but Ormond Beach Central Park is a beautiful area for a morning or afternoon stroll with your significant other or a peaceful spot for a romantic picnic.
Visitors can learn about the trees, plants, and flowers they see on the boardwalk's pathway by reading the informational plaques that line the path. A wide variety of creatures can be spotted, particularly in the early and late hours of the day.
Approximately 150 acres of land make up the park, which has a pier for fishing, picnic spaces, and a launch point for canoes and kayaks.
3. Skate and Shake
Skate and Shake is a popular family attraction in Ormond Beach, Florida, and it's no surprise that it may get crowded during peak hours.
If you're looking for something fun to do with a large group, Skate & Shake is the place to go.
You can rent skates of any size at this facility, which has an easy-to-use concrete skating surface.
Make a stop at Skate and Shake, which is the home of an amateur hockey club and hosts a roller derby league, to check it out.
4. Ormond Lanes
With 40 lanes and friendly employees, Ormond Lanes is a fun and exhilarating activity that's especially popular when the weather isn't ideal for outdoor activities.
Birthday parties and other large groups are eligible for discounts at Ormond Lanes, and there are numerous junior and adult bowling leagues for people who want to learn the sport and meet other bowlers.
Since it was voted the finest bowling center in Fort Lauderdale's metropolitan region for the past seven years, they have a restaurant that serves a variety of delectable dishes, as well as shoe rentals.
5. Addison Blockhouse Historic State Park
As a state park, Addison Blockhouse Historic State Park focuses on John Addison's plantation home in the chaotic and perilous early 1800s, which is its most prominent feature.
Native American Seminole tribes weren't happy about having their ancestral land taken from under their feet, therefore many settlers built the house as a fort to protect themselves from the Seminoles.
Despite the fact that the building has largely collapsed, it provides a fascinating peek into the past and is located in a beautiful location along the Tomoka River in Florida.
On the Ormond beachside of town, on North Beach Street, you'll find the park's main entryway.
6. Ormond Beach Memorial Art Museum and Gardens
The Ormond Beach Memorial Art Museum and Gardens is one of the best museums and botanical gardens in the state of Florida, and if you're vacationing in the neighborhood, you can't go wrong.
Since their inception in the 1940s, the museum and gardens have served as both a natural respite in the middle of an ever-expanding metropolis and a community resource and gathering spot.
The museum has both permanent and temporary displays that show a wide range of artistic techniques and cultural influences, and the outdoor section offers a number of separate cultivated garden areas linked by trails.
7. Andy Romano Beachfront Park
Although Andy Romano Beachfront Park is smaller than some of the other adjacent parks, it is recognized for its long stretch of white sandy beach that is easily accessible and only a few minutes from downtown Ormond Beach..
Entrances to the beach may be found along South Atlantic Avenue and include a splash pad, restrooms, and shaded picnic sites where you can enjoy a meal and a cold beverage away from the midday sun.
During peak periods, the beach in the park can be fairly crowded, although not as crowded as nearby beaches like Daytona Beach.
Take advantage of a quieter time of day and avoid crowds.
8. Bulow Creek State Park
Located in Ormond Beach, Florida, Bulow Creek State Park is one of the area's largest parks, with almost 5,500 acres and a wide diversity of habitats.
The Bulow Woods Trails, a roughly seven-mile loop within the park, is the greatest route to see the park's submerged humps or islands, which are home to distinct Florida ecosystems.
The park's admission cost is relatively low, and most visitors wind up spending more time there than they had originally planned on doing.
Before venturing into the wild, it's a good idea to familiarize yourself with the layout.
9. Paddle the Tomoka River
Ormond Beach has some of the best beaches in the area, as well as a number of rivers that flow into the Atlantic Ocean, making it a great site to go canoeing, kayaking, or paddleboarding if you're looking for something a little more active than just relaxing on the sand.
With its canopy of trees and palms, the Tomoka River is home to a wide variety of wildlife that can be spotted from the water. There is an archaeological site near the mouth of the river where Native Americans lived for generations before the area was colonized.
10. Ormond Beach Environmental Discovery Center
The Ormond Beach Environmental Discovery Center is the best spot to get a close-up look at the many habitats and ecosystems that make up Florida's coastline and support a plethora of plant and animal life.
There are a number of interactive displays that focus on science and nature at the center, which is located in Central Park.
As well as a pond teeming with turtles and fish that's a big hit with children, the center's main entrance is located on Division Avenue.
11. Ormond Brewing Company
Ormond Brewing Company is the perfect place to enjoy a locally brewed brew with more character than you're likely to get from one of the national brewery's offerings while relaxing on a white beach with blue skies and sparkling water.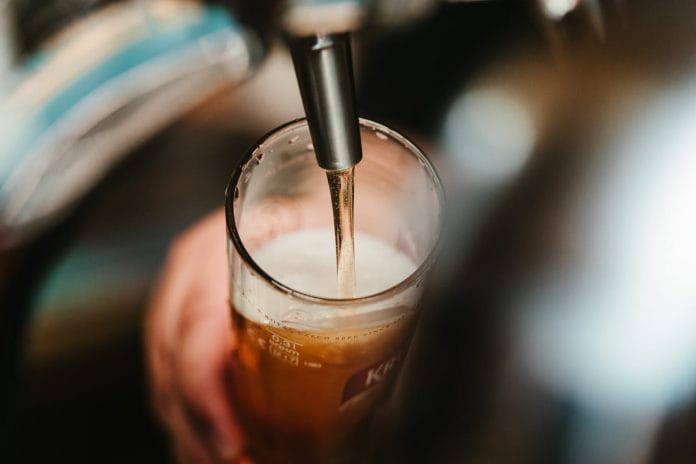 At any given time, they normally have roughly 20 beers on tap. With so many options and flavor profiles, there should be something for everyone, no matter their preferences.
12. Daytona International Speedway
Race enthusiasts from all over the world flock to Daytona Beach, Florida, every year in mid- to late February in order to witness one of the world's most famous car races.
Race-related events are available for several days before the race even begins in order for those who don't want to actually watch the race but still want to participate in the excitement to do so.
Tours of the facility are available during the off-season. Additionally, there is a wide variety of entertainment and automotive events for families to enjoy during the week leading up to the race itself.
13. Three Chimneys Historical Site
On West Granada Boulevard in Ormond Beach, the Three Chimneys Historical Site was formerly the site of a colony of English settlers in the American South.
In its heyday, the plantation housed one of the most profitable sugar operations in the world.
Once owned by a wealthy and important man who was generally recognized for brokering peace between the United States and Great Britain after the Revolutionary War, this property is now open to the public.
The Ormond Beach Historical Tour is the most popular way to explore the property.
14. Daytona Beach Pier and Boardwalk
To reminisce about the good old days, travelers flock to Daytona Beach Pier and Boardwalk for a sunset stroll.
There's something for everyone, regardless of age or interests, amid the plethora of stores, restaurants, and arcades. In the fall and winter months, there are free concerts and fireworks displays, as well as other events.
There are also amusement park rides that are suitable for people of all ages to enjoy.
15. Merritt Island Wildlife Refuge
Located next to NASA's Kennedy Space Center on one of South Florida's largest barrier islands, the Merritt Island Wildlife Refuge offers a unique combination of man-made and natural attractions.
With so much marine life in the area, you're likely to spot a manatee lounging in the shallows.
Check the refuge's website or give them a call ahead of time to see whether access has been limited due to NASA activity before venturing out to see the birds and take photos.
In the Mote Marine Lab Before Your Children Grow Up, Take a Trip to These 40 Places in Florida. Rainier, the tallest mountain in Washington state National Parks in the United States Before Your Children Grow Up in California, Here Are 40 Places to Visit.
Halong Bay, Vietnam's most famous tourist destination, The World's 50 Most Beautiful Destinations
Conclusion
When automotive designers and drivers first came to Ormond Beach in the United States several decades ago, the town was renowned as the "birthplace of speed." In addition, Daytona Beach, Florida, is nearby.
As the "birthplace of speed," this small town in Florida is a great place to slow down and take it easy. Visit Ormond Beach, Florida, and book one of the top vacation rentals in the area.

Hi, I'm Ryan Nelson! I live in the Hamptons, out on Long Island, near Ponquogue Beach. The beach is a place where I can find peace and serenity. It's a place where I can sit and clear my head. The waves crashing on the shore somehow helps me to relax, while also reminding me that I am far from the stressors of daily life.