People love nude beaches because it's like being free from the world and all its worries; you get to enjoy the sun on your body and be close to nature.
My nudist friends have been to a lot of beaches but they never get tired of going back to their favorite ones. To be honest, nudity doesn't bother them and they don't care what other people think.
Imagine a place where there is no judgment. Where women and men of all ages, shapes, and sizes come together to enjoy the sun, sand, surf, and each other.
A place where there is no one to impress and no one to secretly compare yourself to in terms of weight, looks or body type. It sounds like heaven on earth but it's right here on our doorstep- at least in these Florida beaches.
9 Best Nude Beaches In Florida
These are the top 9 nude beaches in Florida.
1. Haulover Beach
This beach is between Miami and Fort Lauderdale. This is where the attractive people come when they are looking for a new beach. This is also one of the oldest nude beaches in the state.
There are some rules that guests need to follow to make sure everyone is safe and to help them enjoy the day. The beach may not be an official nude beach but people are allowed to take off their clothes and go topless (and more).
When the sun goes down there are many activities on the beach and this will keep a person busy through the day and the night. This beach is fun during the day and will allow a person to soak up the sun any way that they chose.
2. Playalinda Beach
This is located in the Cape Canaveral National Seashore line and has gotten popular over the years. While this beach is not officially labeled a nude beach, it is okay to go without a bathing suit.
There is plenty of parking and there is plenty of room. This beach stretches for four miles. There is room for everyone and no one is going to be judging others so enjoy the sun.
There are some areas of the beach where nude sunbathing is more common so a person should look for others that are without clothing.
3. St Lucie Inlet
This is a remote beach so it is good for those that may want to try a nude beach but may not want to be in a big crowd. This beach is only accessible from a short boat tide.
Nude sunbathing is very common here and it is remote enough for those that are new to the nude beaches.
A person will not have to worry about crowds. This is also a private location so they will not have to worry about children coming by.
4. Lummus Park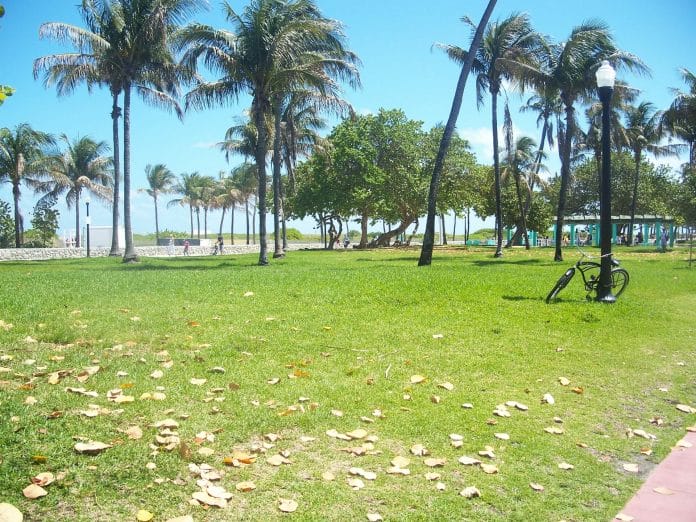 This is a great beach and is part of South Beach. This is the area where nude sunbathing is common and people will allow it to happen without saying a word. This is the unofficial nude section of the beach.
In this section, people are often seen without their clothing and that is not a problem. No one is bothered by it there. There are plenty of activities around this beach so when a person is putting their clothes back on there will be plenty to do.
There are many after-hours activities so this is a great option for those that want to relax on the beach and still have entertainment later in the day.
5. Blind Creek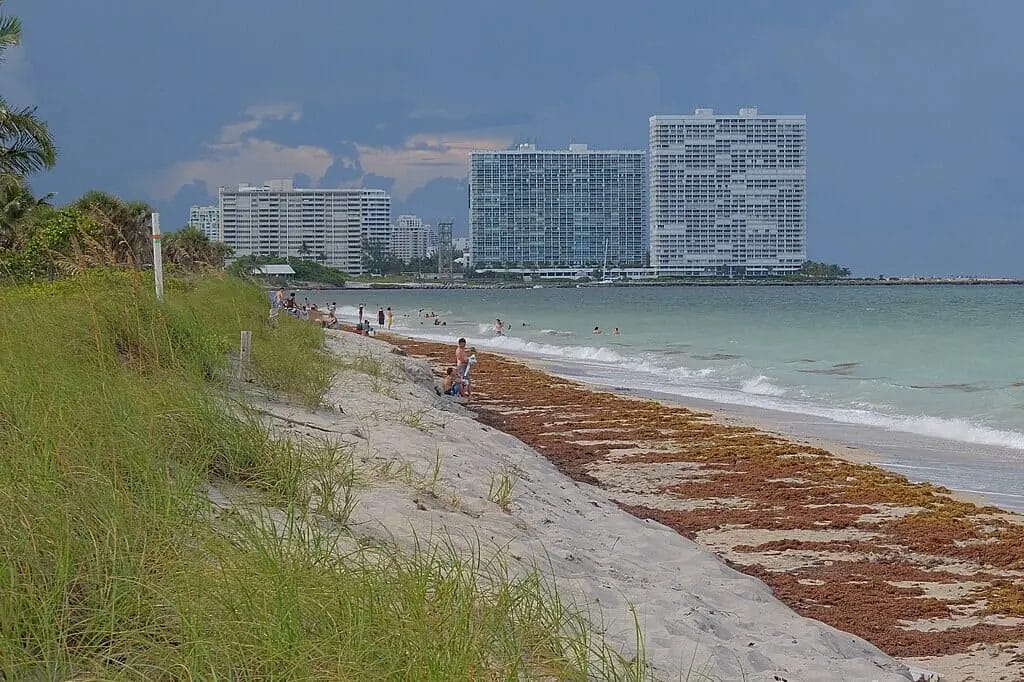 This is a clothing optional beach. This beach is popular because it is beautiful. The natural scenery adds to the appeal of this beach. This beach is remote and there will be no surprises visitors that have come by to stare.
The beach is 8 miles from Jensen Beach Causeway. After that area, there is very little traffic. A person can relax on the sand and enjoy the beauty of the area.
They will not have to wear anything so they can really get in touch with nature. This is one of the prettiest beaches in all of Florida.
6. Apollo Beach
This beach allows people to choose to wear a suit or not. If they do not, people do not make a big deal out of it and will leave the nudes alone.
Here naked sunbathing is allowed and it is common. This is a good place for those that are new to the nude be scene.
7. Hobe Sound
This is a short distance from Palm Beach. This is a great place to visit to be nude and to check out the natural beauty at this beach. There are many flowers around and there are some rocky cliffs.
They will provide some privacy from the public and they are pretty to look at. There is a lot of parking and there is plenty of room at this beach.
8. Blind Creek Beach
This is a clothing optional beach meaning that nudity is allowed and accepted. This beach is located just off Hutchinson Island.
It is only a short drive from Jensen Beach and Fort Pierce. This beach is easy to get to. There are also entertainment options later on in the day.
9. Boca Chica Beach
This beach is good for those looking for a nude beach in the Key West area. This is one of the most beautiful beaches to visit and no clothing is needed. This beach has a tropical feel and a person can check out the coral reefs in this location.
There are plenty of flowers and the water is blue and clear. It is great for snorkeling and checking out the sea life. The only issue with this beach is that in order to get to it a person will need to take a ferry.
It is not possible to drive to this beach but the ferry does run often for guests that want to check out this beach.
These are some of the best nude beaches in Florida.
They are a clothing option so a person can wear as much or as little as they want. These beaches are good for those getting new to the nude beach scene and will allow them to soak up the sun without any tan lines.
These new beaches will allow a person to sunbathe and swim nude and no judgment will be passed.
Nude Beach Decorum Tips
Nude beaches are fun places to visit, but they also present some unique challenges. Here are some tips to keep in mind while visiting a nudist beach.
1. Don't take photos of people without permission. Taking pictures of people without their consent is illegal. Respect others. This includes respecting the privacy of others.
2. Don't touch anyone without permission. Touching someone without asking first can be considered sexual harassment.
3. Don't go alone if you're feeling a little nervous. It's easy to feel lonely on a nude beach, so bring along friends or family members. They can keep an eye on you and make sure you stay safe.
4. Know where you're going. Nudist resorts often have signs posted near the entrance explaining rules and regulations.
5. Know where you're going. Nudist resorts often have signs posted near the entrance explaining rules and regulations.
6. Watch out for strangers. While most nudists are friendly, some are not. Be aware of your surroundings and trust your instincts.
In Summary
Every year around this time, I think about what I'll do for Memorial Day weekend. I'm not one for decorating for the season, and I've never really cared for traditional Memorial Day weekend celebrations, so I like to make an effort to enjoy being away from the hustle and bustle of my everyday life.
Florida has some of the best beaches in the country. This state is hot and humid. Going to the beach and getting into the ocean makes for a great day. There are beaches for every interest in Florida.
Most are open to the public but there are some private beaches for those with special interest. Florida is home to some cool nude beaches.
Reference:
Trippers, // by Florida. "8 Best Nude Beaches in Florida to Be Naked and Unafraid." Florida Trippers, 7 July 2021, https://floridatrippers.com/nude-beaches-in-florida/.

Hi, I'm Ryan Nelson! I live in the Hamptons, out on Long Island, near Ponquogue Beach. The beach is a place where I can find peace and serenity. It's a place where I can sit and clear my head. The waves crashing on the shore somehow helps me to relax, while also reminding me that I am far from the stressors of daily life.