Massachusetts has a coastline stretching for about 200 miles, with beaches among the most spectacular in the United States, earning it the title the Bay State.
It has various landscapes that complement the beaches, seafood shacks, tidal pools, impressive surfing experiences, and historic lighthouses.
The choice of the beach you would like to visit is a personal one, but some information on some of these would make your choice much easier.
Looking for a summer getaway? Check out Massachusetts! This state is home to some of the best beaches in New England. From Cape Cod to Martha's Vineyard, there's a beach for everyone. And, when you're not soaking up the sun, there are plenty of other tourist attractions to keep you busy.
 Best Beaches in Massachusetts
1. Crane Beach, Ipswich
This is pristine stretching of a sandy beach backed up by sand dunes and beach grass easily ruffled by the wind. A nature reserve, which is only accessible via trails surrounds it.
There are no developments around; all you can see is the sea, the beach, Plum Island on the horizon, and a clear sky.
There are available means of transport for those who cannot walk the trails cutting through the dunes to access the beach. There are no facilities on the beach beside a refreshment stand, a bathhouse, and a lifeguard station.
2. Chatham Lighthouse Beach
Of all of the beaches on Cape Cod, this is one of the most scenic and beautiful, even though it is difficult to find parking space nearby, and some of its sections are sometimes closed off from swimmers due to shifts in the current.
Apart from sunbathing, enjoying the sand, and swimming, this beach is popular due to the large population of seals, which means you can get closer to the seals on tours leaving from the beach.
You can also walk to Monomoy Island, which is popular for watching birds. As for the lighthouse, it is open at times in the summer for tours.
3. Race Point Beach, Provincetown
This is a beautiful phenomenon found at the hook of Cape Cod. This is the point at which Princetown makes a majestic sitting, facing the Atlantic. It is accessible via a two-hour drive from the Sagamore or Bourne bridges or just one-and-a-half hours via the seasonal ferry servicing from Boston.
This wide sand strip is famous for the rough waters, although there are numerous shallow areas for inexperienced swimmers. Its northern exposure gives you the choice of sunbathing all day.
It has showers, seasonal restrooms, and changing rooms. It also has hiking and biking paths behind and within its dunes.
4. Singing Beach, Manchester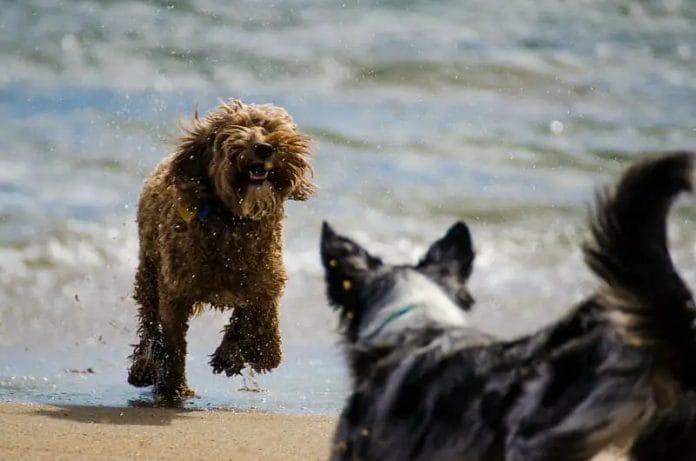 This section of the coastline is cut off from the hustle and bustle of Boston, which gives it its cool musical note. This is a large stretch of sand that goes for about half a mile, its location being Manchester-by-the-Sea.
This is a charming New England town due to its historic architecture, including the bathhouse that was constructed in the 1920s. There are showers, public bathrooms, changing rooms, and lifeguards in the swimming areas all season.
5. Wingaersheek Beach, Gloucester
This is located in the north of Boston, along the Annisquam River, from where it stretches for about half a mile. The shallow pools forming along the rocks during the low tide, filled with small sea creatures, make it very good for children.
It is advisable to arrive early to avoid problems with traffic and parking. During summer, there are concession stands, restrooms, and showers.
6. Coast Guard Beach, Eastham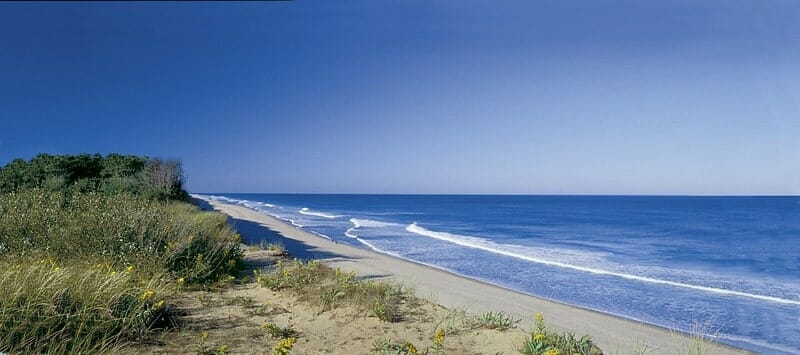 You have the sea and rolling sand dunes, and in between is a flat and wide stretch of soft sand and ample space for sunbathers, beach walks, swimmers, and volleyball games.
It is accessible via a free shuttle that frequently runs from Doane Road, where the parking space is. It is popular among surfers and boogie boarders due to its large waves, while nature lovers love its adjoining marshlands.
It is also common to view seals from this point. The boardwalk leading to the beach has been designed to make it easier for those on wheelchairs to access the beach.
7. Head of the Meadow, Truro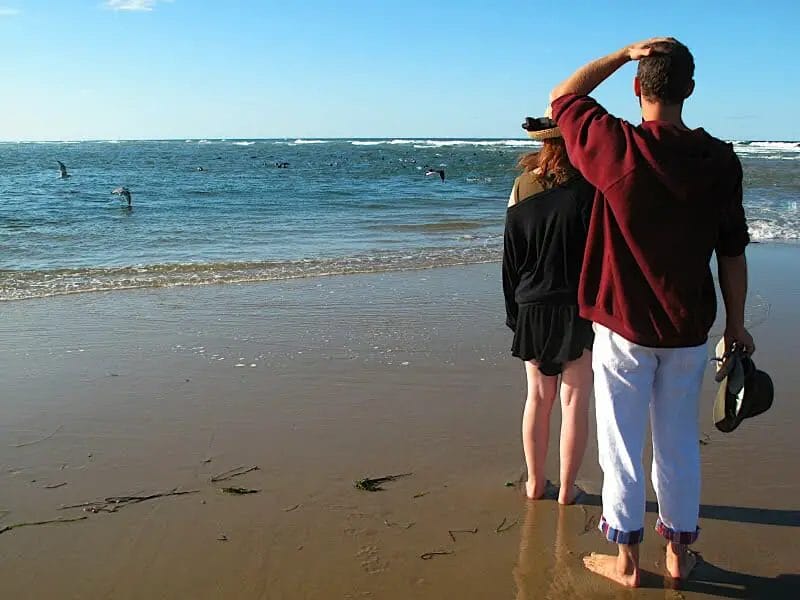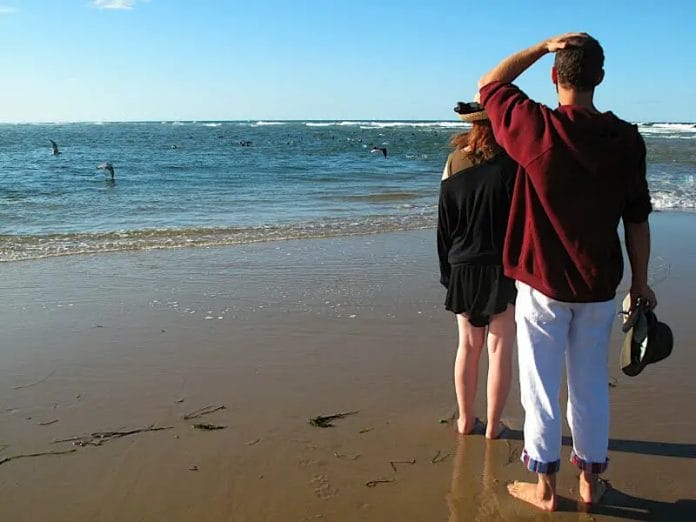 Here, you will find tall seagrass paths leading to an amazing sand stretch. The area is unpopulated and has dunes, vistas of ponds, and saltbox cottages.
This is a section of the coast that has witnessed a number of shipwrecks, which means you can have a good view of the remains of the Frances, lost in 1872.
There are two beach areas, one under the operation of the town and the other under the management of the Cape Cod National Seashore. You can surf or cycle on the two-mile trail.
Other stuff to do
Here are just a few of the things you can do in Massachusetts:
Visit Fenway Park – Home of the Boston Red Sox, Fenway Park is a must-see for any baseball fan. Take a tour of the stadium, catch a game, or just soak up the atmosphere.
Explore Harvard University – One of the most prestigious universities in the world, Harvard is definitely worth a visit. Tour the campus, check out the museums, and grab a bite to eat in Harvard Square.
Visit Salem – Best known for the witch trials of 1692, Salem is a historic and charming city. Stroll through the cobblestone streets, visit the witch museum, and take a ghost tour.
No matter what you're looking for, you'll find it in Massachusetts. So, start planning your trip today!
What I loved about the beaches
What I loved about the beaches in Massachusetts was that they were all so different. I visited Cape Cod, Martha's Vineyard, and Nantucket and each one had its own unique charm. Cape Cod was great for swimming and sunbathing, Martha's Vineyard had beautiful ocean views, and Nantucket was perfect for walks on the beach. I highly recommend visiting all of these beaches if you're looking for a summer vacation.
My visit
I had always wanted to visit Massachusetts. It's a popular tourist destination for a reason – it has something for everyone. I finally had the chance to go this summer and I'm so glad I did.
I started my trip in Boston. I took a walking tour of the city and saw all the major sights, including Fenway Park and Harvard University. It was really interesting to learn about the history of these places. I also got to try some local food, which was delicious.
Next, I headed to Cape Cod. This is one of the most famous beaches in New England and it definitely didn't disappoint. The water was a beautiful blue and the sand was white and soft. I spent a few days here swimming, sunbathing, and exploring the town.
Then, it was on to Martha's Vineyard. This island is known for its pristine beaches and stunning ocean views. I spent a few days here hiking, biking, and just relaxing on the beach. It was so peaceful and relaxing – I really loved it.
Last but not least, I visited Nantucket. This island is much smaller than Martha's Vineyard but it's just as beautiful. There are lots of charming little streets to wander down and plenty of beaches to relax on. I only had a day here but I would love to come back and spend more time exploring.
I loved the food, as well- it was amazing.
All in all, Massachusetts is an amazing place with something for everyone. If you're looking for a summer getaway, be sure to check out this state!
In summary
Massachusetts has many attractions, including idyllic beaches, patriotic landmarks, colonial history, music, art, succulent seafood, and laid-back islands. Massachusetts is among the original 13 colonies and has preserved most of its historic landmarks beginning from the pilgrim days.
However, its attractions are not all history. You can find many other new attractions in the state. Explore the best beaches in the state and have a great time!

Hi, I'm Ryan Nelson! I live in the Hamptons, out on Long Island, near Ponquogue Beach. The beach is a place where I can find peace and serenity. It's a place where I can sit and clear my head. The waves crashing on the shore somehow helps me to relax, while also reminding me that I am far from the stressors of daily life.